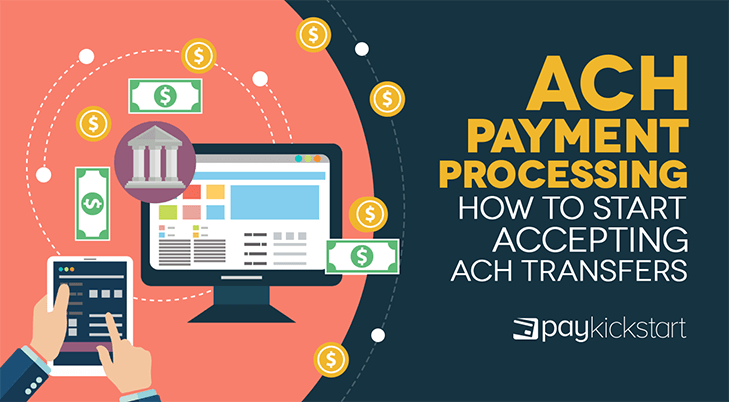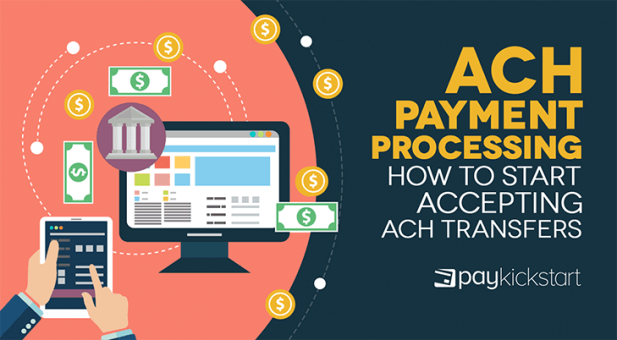 Automated Clearing House or ACH payment processing is an electronic money transfer merchant service that businesses offer to customers as an alternative to credit card payments. Although credit card payments are ubiquitous and almost all merchants offer it, there are some situations when ACH payment processing makes more sense for both the customer and the business.
As a merchant, offering ACH payment processing can be advantageous to your business and to your customers, some of whom may find ACH billing cheaper and easier to use than credit card payments.
In this article, we look at how ACH payment processing works and how your business can start accepting ACH transfers.
How Does ACH Payment Processing Work?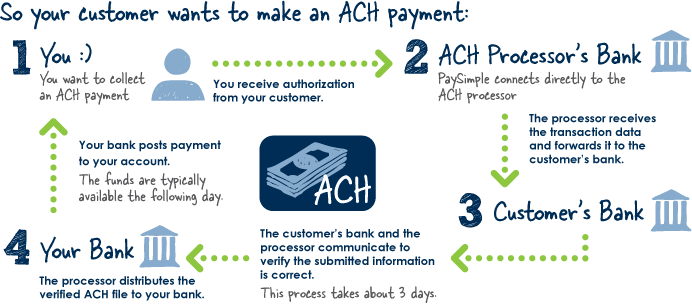 ACH payment processing involve your customer authorizing you, the merchant, to pull funds directly from their bank account as payment for a good or service. This authorization is usually in the form of a web form or document that the customer fills out with their bank details and authorization.
While this is the definition of how ACH payment processing works, these days, few merchants handle these agreements directly. Instead, a customer authorizes a third-party payment processor like Stripe to pull funds from their bank account on behalf of a merchant. In most cases, a merchant will also work with a reputable payments integrator like PayKickstart to handle the integration of Stripe to their shopping cart to enable ACH payment processing.
ACH wire transfers work in one of two ways – automatic payments and on-demand payments. In an automatic payments' agreement, the payment processor will automatically pull funds from the customer's account with no further consent from the customer. With on-demand payments, the customer can set up the ACH agreement between the bank and the payment processor but reserve the right to initiate ACH wire transfers.
How Does ACH Payment Processing Differ from Wire Transfers?
As a merchant, you will often hear ACH payment processing and wire transfers mentioned almost interchangeably. While they are both electronic money transfer services, they differ in a few fundamental ways. Here are some ways ACH payments and wire transfers differ:
Speed of transfer – ACH payment processing can take up to five business days to complete while it may take an additional two to three days for the balance to reflect either in your bank account or in your Stripe account. Wire transfers are typically settled within one business day.
Perceived safety – The word perceived is used because at a fundamental level, they each use military-grade encryption and safety features. However, most customers perceive giving a merchant access to pull funds from their account via ACH wire transfers as "risky."
Cost of transfers – ACH wire transfers tend to be cheap and, in many cases, free, while wire transfers can cost up to $35 for domestic transfers or more for international transfers.
Reversals – ACH payments can be reversed if the bank suspects fraud while wire transfers are more difficult to reverse because in many cases, there is no third-party involved in the transfer.
Protection – Your customers have protection under federal law in case there are any ACH errors or fraudulent activities in their accounts in connection with an ACH billing agreement. Such protections are limited when it comes to wire transfers.
Are ACH Payments Secure?
As a merchant, safety and security of payment methods is a major concern. So, how secure is ACH payment processing? To ensure security, ACH payment processing has some requirements, which include:
Merchant-specific identification and registration – Every transfer is tied to an identified and registered merchant so no anonymous or indiscriminate transactions can occur within the ACH network.
Military-grade data encryption – Most reputable payment processors and integrators like PayKickstart use strong data encryption algorithms to hide sensitive data and information from unauthorized access.
Tokenization – Instead of passing around sensitive financial information with every transaction, reputable payment providers use tokens instead, adding a further layer of data protection to ACH payments.
Micro-validation – By charging or depositing small amounts to the customer's bank account, a payment processor can validate a billing agreement before initiating further transactions.
Secure Vault Payments or SVP – With SVP, a customer can authorize ACH payments without sharing any sensitive financial information with the merchant.
While these features enhance the safety and security of ACH payment processing, customers also have a role to play in ensuring their safety. As a merchant, you may need to communicate customer-focused safety measures to enhance the security of ACH payments further.
What Kind of Businesses Can Benefit from ACH Payment Processing?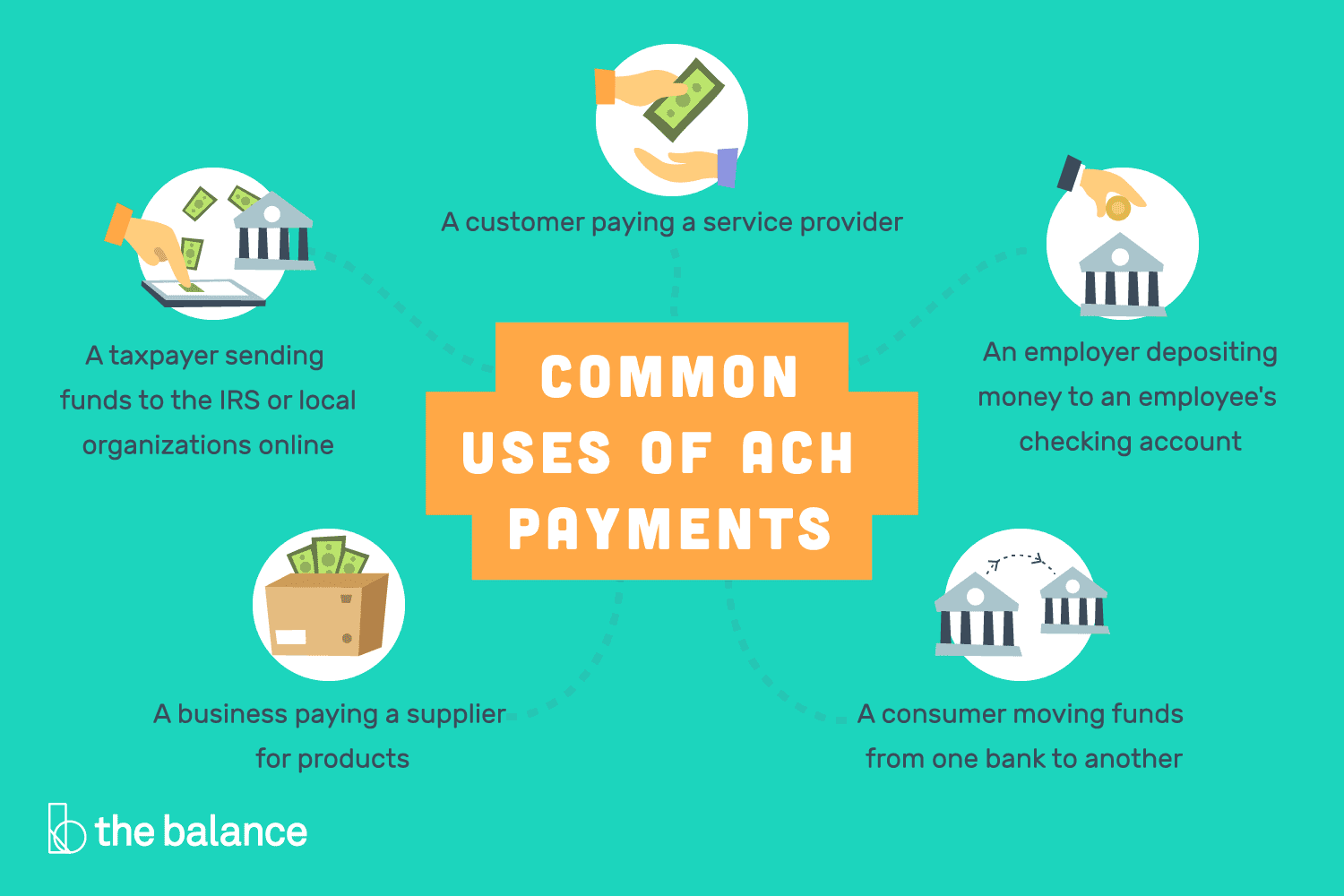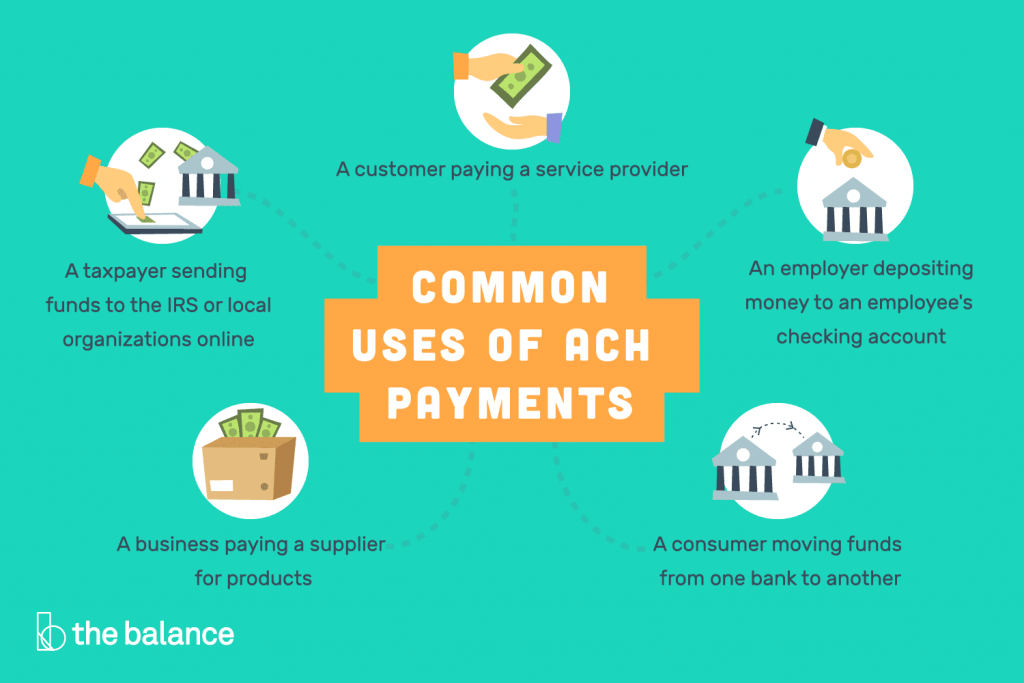 In general, the types of businesses that can benefit most from ACH payment processing are those that offer higher-ticket sales or those offering utility-like services like Internet connectivity or business services like bookkeeping.
How Can I Start Accepting ACH Wire Transfers in My Business?
Now that we have covered most of the basics of ACH payment processing, how can your business start accepting ACH wire transfers?
PayKickstart makes it easy through our integration with Stripe, a leading payment processor.
To get set up, follow the following steps:
Step 1: Create a Stripe Account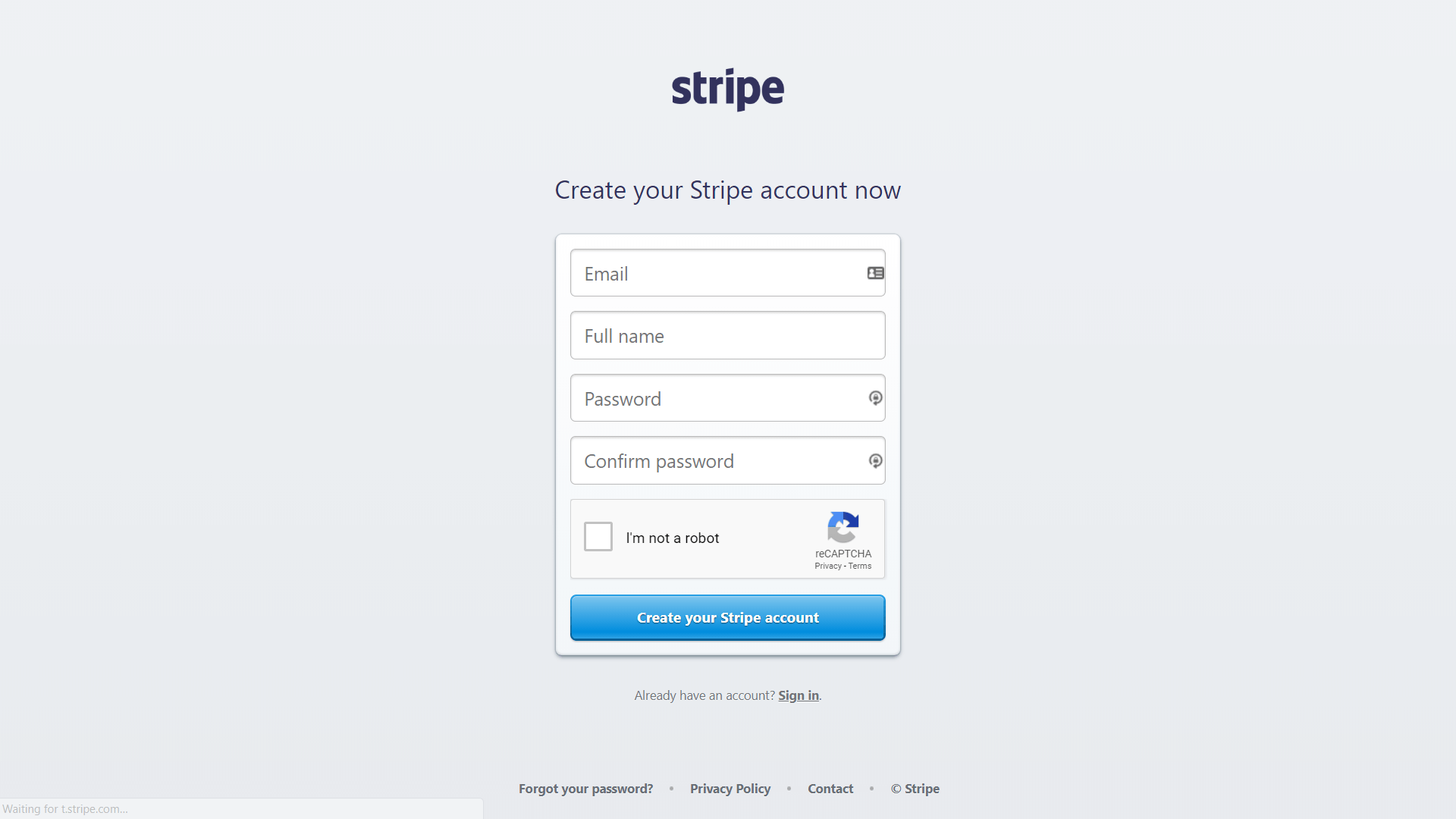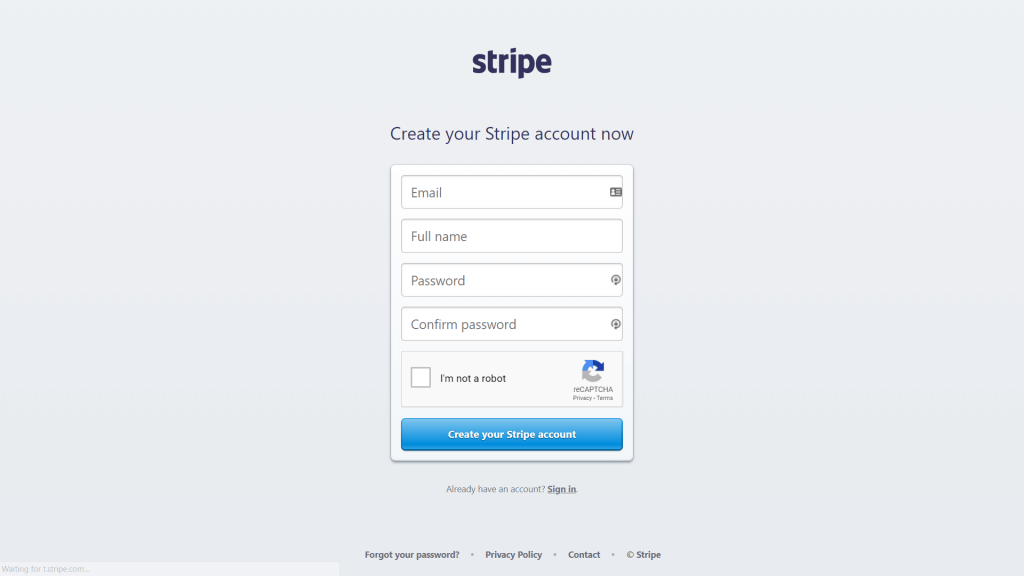 Go to stripe.com, create a free account and agree to their terms and conditions.
Step 2: Create a PayKickstart Account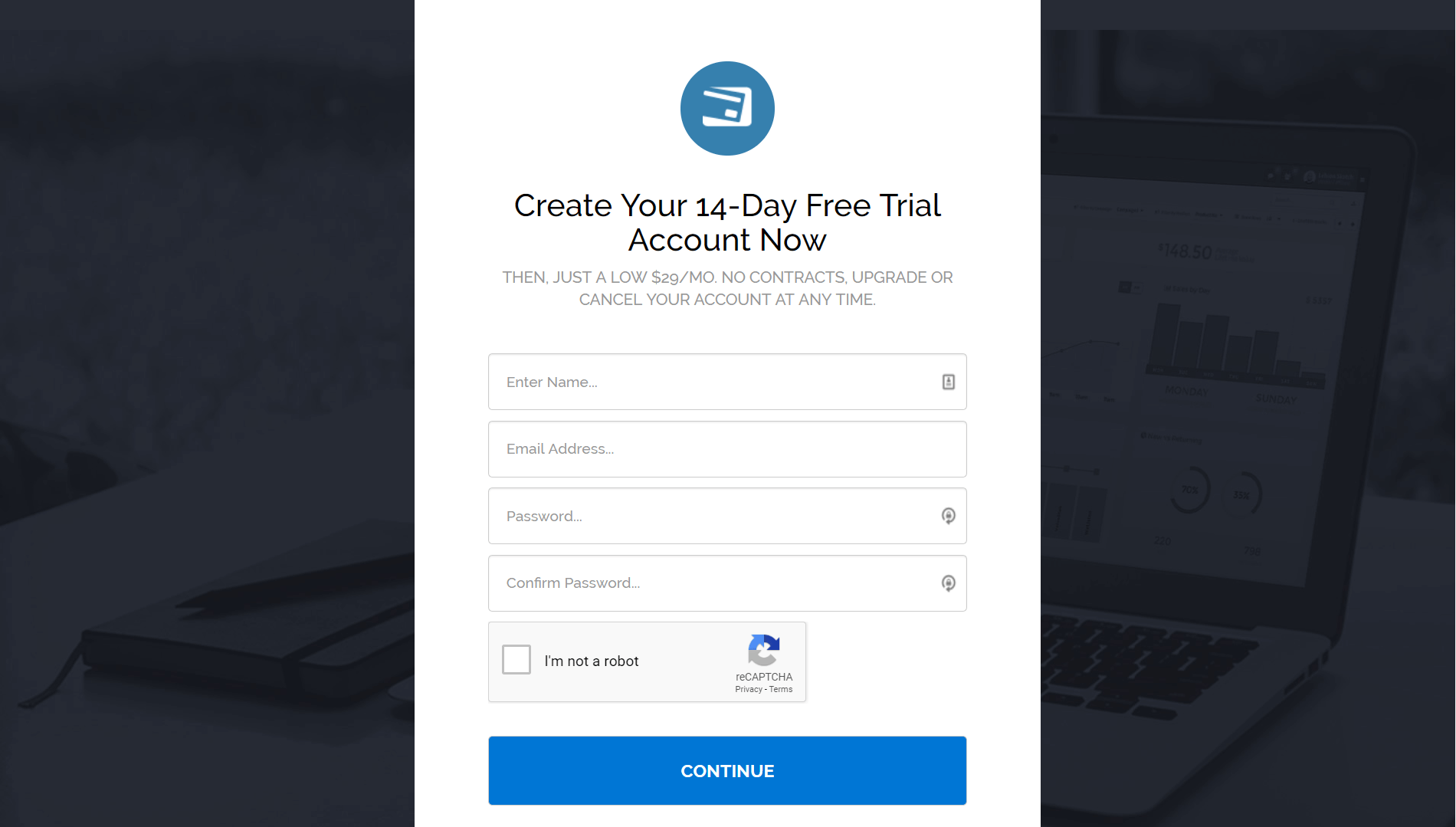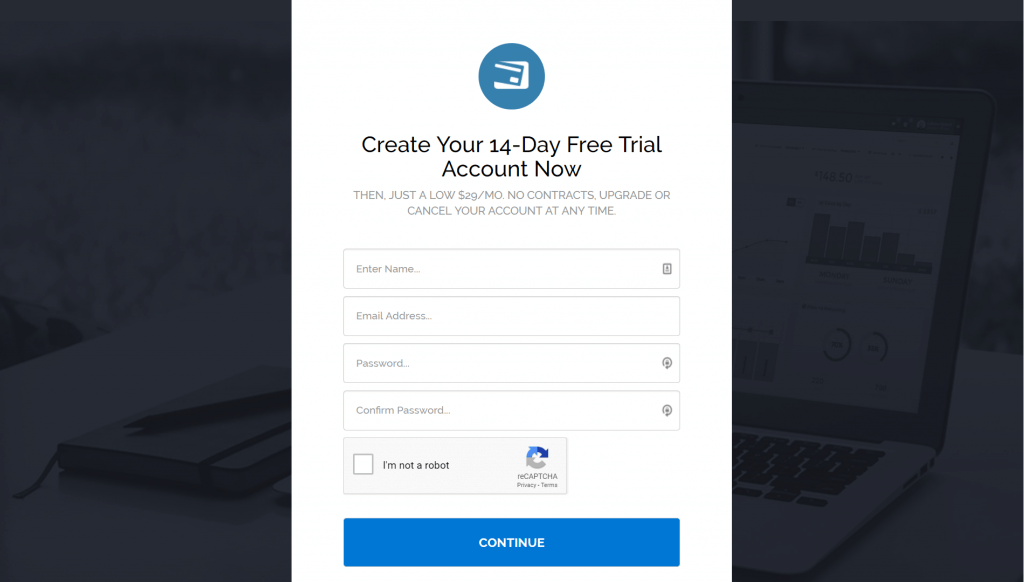 Go to PayKickstart.com, create an account and agree to the terms and conditions.
Step 3: Enable ACH transfers in Stripe

Within your Stripe account, click on "Payments," then "Settings" and then "Enable ACH Transfers."
Step 3: Add Stripe as Payment Integration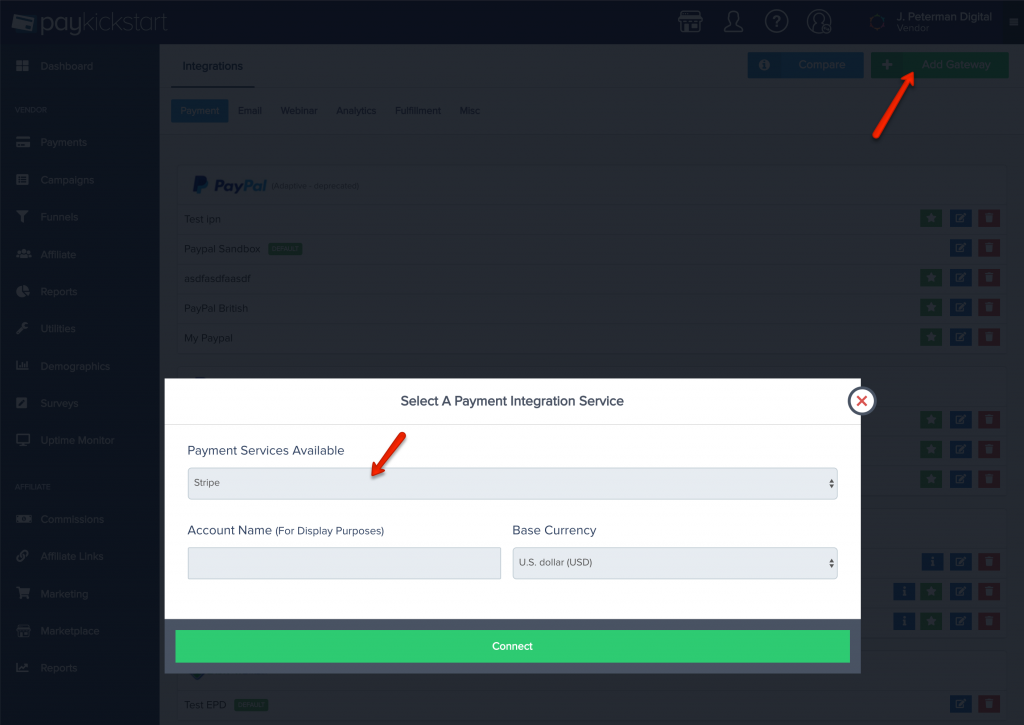 Within your PayKickstart account, add Stripe as a payment integration by clicking on "Integration," then "Payments," then "Add Gateway." Once you select Stripe, follow the instructions to connect your Stripe account to PayKickstart.
Step 4: Add ACH Payments to Campaign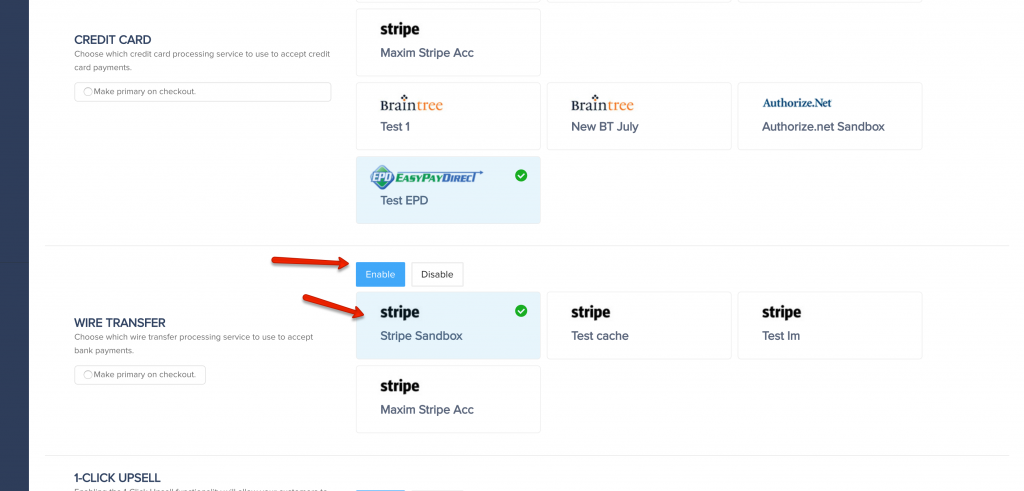 In your PayKickstart account, click on "Campaigns," then on the "Edit" button to access the Campaign Settings. Under Campaign Settings, pick the campaign you want to enable ACH payments for, click on "Enable Wire Transfer" and pick the payment getaway account preciously added on the Integrations page.
Once complete, your checkout page will now display an ACH wire transfer payment option.
Please note that ACH payments will have a slightly different workflow compared to credit card payments. These differences include:
For ACH payments to work, bank accounts your customers use must be verified by Stripe before payments can be processed.
Your customers must authorize ACH wire transfers, unlike credit cards which do not have this requirement.
Unlike credit cards, ACH payments will take up to seven days for payments to reflect in your Stripe account balance.
ACH payments allow only USD payments from US bank accounts. As a merchant, you also must have a US USD bank account to accept ACH payments.
ACH refund requests must be made within 90 days of payment and may take up to 5 business days to conclude.
In summary, ACH wire transfers are a great option for merchants wishing to offer their customers further convenience in the way they pay for goods and services.
As an established payment integrator, PayKickstart helps merchants across different industries offer their customers the safest and most convenient payment methods on the market today.
With dozens of integrations with leading payment processors, you have all the options you need to take control of your business's payments. To find out how PayKickstart can help your business accept ACH payment, Start your Free PayKickstart Trial today.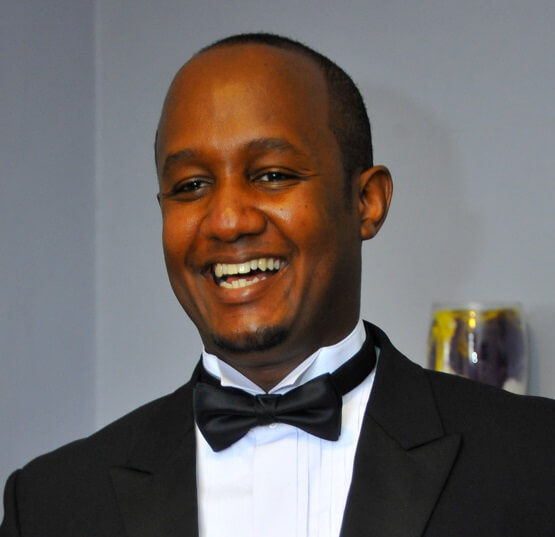 Dan Macharia is an experienced copywriter with over ten years of experience writing for both large and small companies all across the United States. When he is not writing, find him reading a book or outdoors playing lawn tennis, running or just walking and soaking in life.