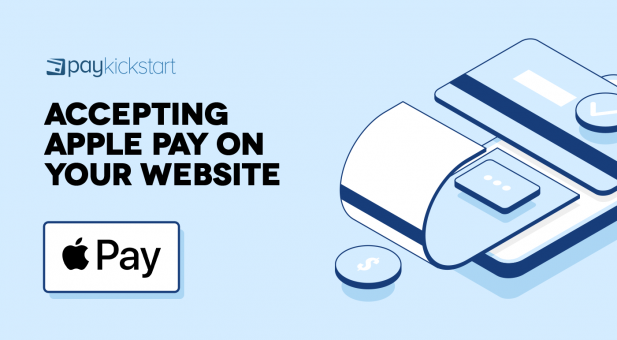 It seems like there's a new payments app or facilitator springing up every few months and further fragmenting the industry. This may be good news for customers because they have more options but it can be difficult for vendors to keep up.
Apple Pay was originally launched in 2014 as a way to bypass the inherent insecurity of traditional cards. Since then, it has grown into a global facilitator for millions of customers. It's an important part of the payments ecosystem and can have a positive impact on your bottom line when used properly.
In this guide, you'll learn what Apple Pay is, the benefits it brings to the table, and how to start accepting it on your website.
What is Apple Pay
Apple Pay is a digital wallet and contactless payment service developed for Apple devices. It works with Apple phones and Apple watches and allows users to securely store credit and debit cards. The end result is a seamless payment experience on mobile devices. It makes paying for apps and making purchases online easier on mobile devices.
It can also be used in physical locations that payment points which are compatible with near field communication technology. When it was launched in 2014, it only supported large American banks as well as the major card networks Visa and MasterCard. Since then it has expanded into many countries in Europe, Asia, and South America.
As of October 2019, Apply Pay has 383 million users across the globe and a penetration of 43% of all Apple devices. This presents a unique opportunity because, on average, Apple users spend 2.5 times more than Android users.
This is in part due to the closed nature of the Apple ecosystem. All of the devices have a price point above $500. Android devices can be as low as $50 for some models and as high at $1,000+ for others. That means there's much more variability.
The Apple customer base is much more uniform. Apple Pay gives you an opportunity to cater to a market that has been proven to spend more at a higher frequency.
How does Apple Pay work
In certain aspects, Apple pay is similar to PayPal. Users add their card details to their Apple Pay wallet and the wallet itself interfaces with the payment processors of the merchants. The actual card details are never exposed which adds an extra layer of security for customers.
In addition to working as a digital wallet to store cards, Apple Pay supports contactless payments. This is possible through a technology called near field communication (NFC). As long as the device supports Apple Pay, it also supports NFC. When a customer wants to make a payment in a physical store, they just need to place their device close to the contactless payment terminal and approve the transaction.
The transaction approval can be done in multiple ways such as Face ID verification, Touch ID, Pin, and Passcode. Users can also send money to other apple pay users with a few button taps.
Should you accept Apply Pay
There are a number of factors to consider when adding a new payment method to your business.
How many of your customers will be able to use it
Where are your customers located
Can it positively impact conversions
What are the downsides
When you look at Apple Pay through the lens of the above questions, it begins to look attractive. Worldwide, there are almost 750 million apple phones in use and a large percentage of them are recent enough to support Apple Pay.
As far as impacting checkout conversions, you should see a positive trend after implementing Apple Pay. One of the most common reasons for cart abandonment is a long or confusing checkout process and Apple Pay helps simplify and shorten the checkout.
It's also supported by the largest banks in most major markets so the reach is there. The main consideration would be the demographics of your customer base. Apple users tend to be upwardly-mobile or high-income professionals. If that doesn't fit the demographic of your core customer base then you may be better off adopting Google Pay or Amazon Pay instead.
Pros and cons of Apple Pay
Pros
More secure than traditional cards and it protects the merchant from certain kinds of liability because they never have to interact with card numbers
High rate of adoption across the value chain including banks, card networks, vendors, and end-users
Tap into a market that traditionally spends more money than other segments
It's free for everyone involved so it has a lower barrier to entry
Cons
Reliant on a device that runs on battery. If the user's phone just died or their watch is running low on battery, they may be unable to complete the transaction. This simply isn't an issue with a traditional credit card.
It can only be used on iOS devices (which isn't surprising) so its adoption is limited by Apple's user base
Further fragmentation in the payments landscape forces vendors to continue adding support for different technology
How to accept Apple Pay
There are two overarching methods to accept Apple Pay on your website.
The first one will require a developer and enough time to go through Apple's documentation on the subject. You need a developer account with Apple that lets you set up a merchant ID. A merchant ID is a unique identifier for your business and lets Apple know you're able to accept payments.
Afterward, you'll need a payment processing certificate and a merchant ID certificate which are used to secure transactions and authenticate sessions respectively. Once you've done this, you can then get down to the nitty-gritty part of integrating Apple Pay into your website.
The second option which will be much easier for the majority of users is to use a third-party service to interface with Apple Pay on your behalf. PayKickstart recently rolled out this feature. All you need to do is add your details to the integration and activate it. It'll start to show as an option at checkout.
Conclusion
Apple Pay is a growing payments facilitator with over 300 million users that have been shown time and again to spend more money. It provides an extra layer of security and can't be ignored if you want to cater to the needs of your customers.
If you've not done so already, sign up for PayKickstart, configure your account, and start enjoying the benefits of Apple Pay in your business.
Daniel Ndukwu is a regular contributor to the PayKickstart blog. He has extensive experience with online businesses, conversion optimization, and subscription revenue models. When he's not writing insightful content, he works with other entrepreneurs to help them grow their bottom line.