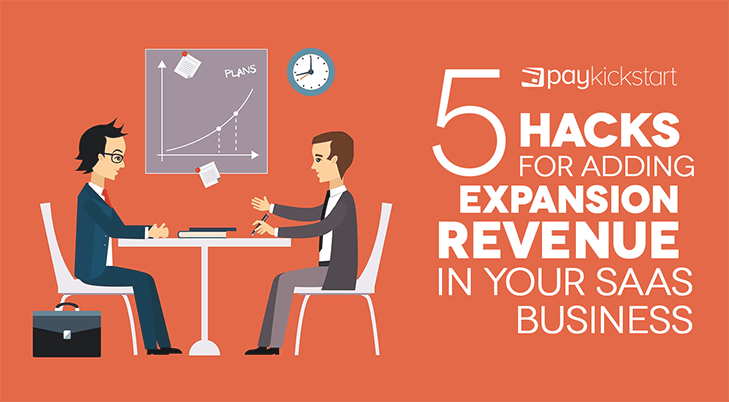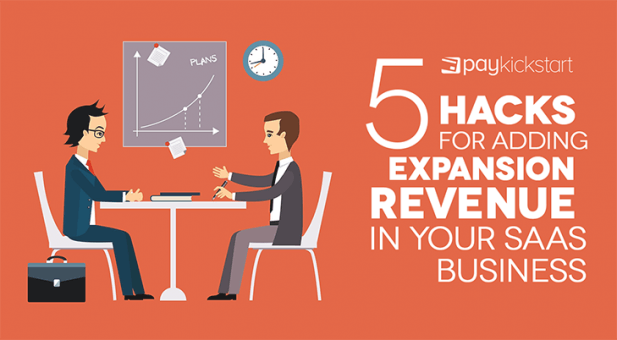 Many companies have turned to Software-as-a-Service (SaaS) models in order to generate revenue. Since SaaS relies on monthly or annual subscription fees to generate revenues, this model can provide stable, dependable, and predictable incomes. One potential source of income that's often overlooked, however, is expansion revenue, which refers to generating extra revenues from existing customers.

Many SaaS providers focus on driving in new customers. Is there any better indicator of growth than an expanding customer base? Perhaps not. However, when it comes to bolstering the bottom line, increasing expansion revenue may actually be more effective.

Why? Securing new customers is difficult. Let's assume you offer a world-class SaaS. Even so, there will likely be multiple similar alternatives in the market. Even with an effective pricing strategy and product differentiation, it can be difficult to stand out in crowded markets.

When it comes to expansion revenue, however, you're targeting your current customers. If your customers are paying for your SaaS, they almost certainly have a need for it and are pleased with your product. So if you try to sell them expanded features or new products, you're making a pitch to an audience that's already familiar with your brand and product.

PayKickstart Uses Expansion Revenue
At PayKickstart, we genuinely believe that we offer the best shopping cart in the world, especially when you consider our affordable, flat monthly fees. Regardless, we're well aware that there are several other competent shopping carts out there.

That's one of the reasons why we make expansion revenue a priority. By providing advanced features and expanded service, we can justify premium and professional plans that are more expensive than our basic plan. When customers upgrade from our basic plan, as they often do, we earn more income.

Not only does this generate profits, but it also allows us to reinvest in our SaaS. Looking to expand your own expansion revenues? Let's look at some tips for increasing expansion revenue.

Offer Tiered Features Plans
Perhaps the most common way to generate expansion revenue is to offer tiered plans. With tiered plans, you offer multiple subscriptions that feature a range of prices and also a different mix of features. More expensive plans come with more features.

At PayKickstart, our basic plan starts at just $29.99 per month. However, this plan has some limitations and lacks certain features. For one, you can only sell 5 products. Also, certain conversion features aren't offered, such as order bumps and our affiliate center. Many other useful tools aren't available to our basic subscribers.

PayKickstart offers tiered plans offering different features.
For just $99, however, you can upgrade to our professional plan. Once you do so, you can list unlimited products and gain access to both order bumps and our affiliate marketing center. For $149, you can gain access to even more features, including surveys and demographics.

Make Your Premium Features Enticing
The trick to tiered plans comes down to features. Your basic plan has to be enticing enough to get people to sign up for your SaaS while the professional and premium plans have to offer enough features to get people to upgrade. This means adding value.

Many ecommerce sites ultimately see the value in our own expanded features and sign up for a premium or professional plan. Take order bumps, for example. We've found that order bumps can increase average transaction value by 30 percent or more. This means our professional plans can quickly pay for themselves.

During one of our case studies, a customer was able to use order bumps to substantially increase income.

Understand the Different Needs of Small and Large Companies
When deciding which SaaS subscription plan should have which features, it's vital to understand the differing needs between small companies and large ones. For example, our professional and premium plans offer API integration. We realized that usually, only larger ecommerce stores will utilize custom API integration because developing said integrations is expensive.

Larger organizations also won't balk at a $99 dollar professional plan whereas a smaller mom-and-pop company might. $99 dollars for a company that's investing in custom APIs will likely be next to nothing. For a lone entrepreneur selling one or two goods, $99 dollars is a much larger burden.

When deciding feature mixes, it's important to understand the differing needs and resources of your customers. Your basic plan should offer enough to compel less established companies and entrepreneurs to sign up. Your higher priced plans, however, should offer enough advanced features to entice these basic subscribers to upgrade as they grow.

In fact, keeping your client's growth in mind is another excellent strategy.

Let Your Plans Grow With Your Clients
It's smart to plot out the general growth trajectory of your clients. Once you understand this, you can develop plans that will match your customers' needs as they grow. As your clients grow, they'll likely have more demand for advanced features and also money to pay for said features.

Take PayKickstart, for example. Many ecommerce stores start out offering just a few products. With a limited lineup, ecommerce stores can focus on their most profitable or best-performing products. They also don't need to acquire large stocks of goods.

As companies grow, however, they can start to offer more products. Often, these products are complementary. A company that sells suntan lotion, for example, might also decide to offer a moisturizer. Since the company is expanding, they can more easily afford a professional or premium plan.

Spyfu is a popular competitor research tool. Notice how their premium "team" plan allows for more users?
You can design your own SaaS to grow with customers. Maybe your basic plan only allows for 1 user, but your premium plan allows for 100, for example. As the company adds staff, they'll need to add more users.

Offer Complimentary Products
Offering complimentary products isn't just for skin care companies. SaaS companies can also provide complimentary products. Take Spyfu, for example. If you're unfamiliar with Spyfu, the company offers competitor keyword research. They can help you uncover the keywords that are driving traffic to your competitor's website.

After being in operation for several years, Spyfu launched a new product: Nacho Analytics. Spyfu claims that with Nacho Analytics you can see a competitor's analytical data in real time. This way, you can see what landing pages are producing the most conversions or what channels (i.e. Facebook) are driving the most traffic.

See a competitor's analytics data in real-time with Nacho Analytics.
Spyfu already knows that their clients want to understand how their competitors are driving traffic. If you're interested in your competitor's keywords, you're almost certainly interested in their real-time analytics data. So, they developed a new product, Nacho Analytics, that compliments their initial product.

Take Away: Expansion Revenue is Important and You Can Grow It
So what's the takeaway from all of this? Expansion revenue could be a vital source of growth for your company. By tapping into your current customers, you can make a pitch to an already receptive audience that enjoys your SaaS offerings. And by using the above strategies, you may be able to entice them into paying for new products or extra features.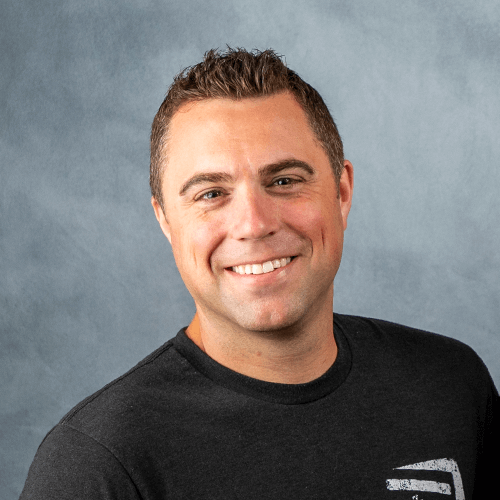 Mark Thompson is the co-founder of PayKickstart.com – a SaaS that is reinventing the modern-day shopping cart and affiliate management, helping thousands of businesses and Entrepreneurs sell more, maximize customer lifetime value and automate subscription commerce.
Mark has spent over a decade in the world of marketing and software, selling over $20+ million of his flagship training programs and software.