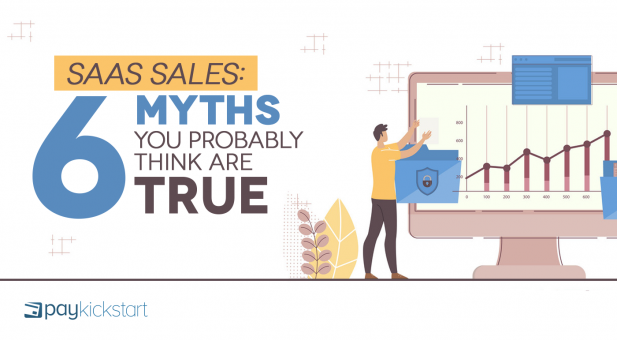 With the coming of digital marketing, numerous new strategies on how to effectively market your services or products have emerged. SaaS also referred to as Software as a Service Marketing is one of those methods. Also, the overall SaaS market is estimated to become a $623 billion industry by 2023.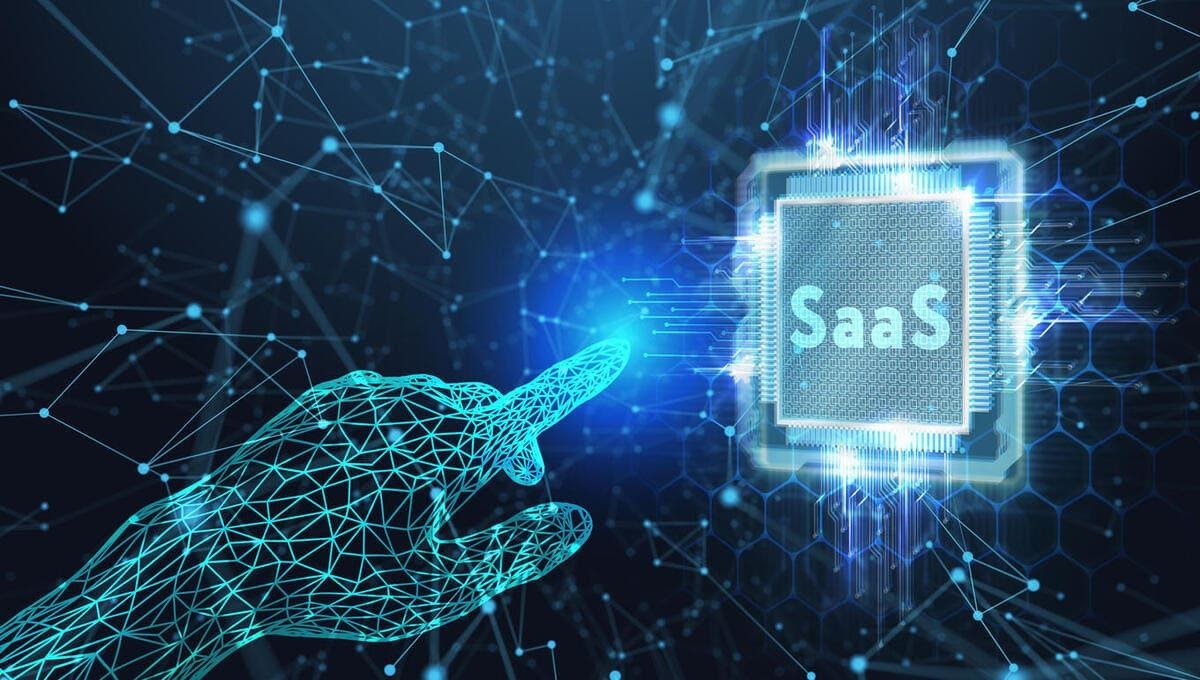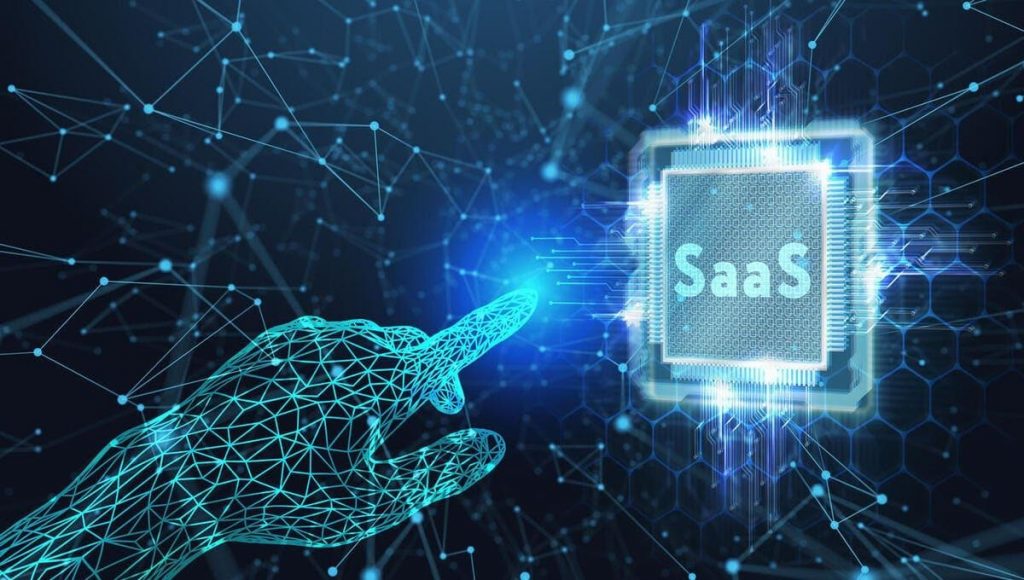 Image Source: istockphoto
But, if you want your SaaS marketing efforts to be successful, you need to remember one thing:
Finding an adequate number of prospects via cold outreach and a clever hack won't be able to deliver the same results as it did three years back.
So, how do you make more sales?
You need to start by understanding the various myths that most SaaS sales pros have been believing for years.
It's because of this ignorance that most marketers fail to achieve their quotas and generate consistent and sustainable outcomes.
Lucky for you, this article is going to help you get rid of that ignorance as I'll be debunking 6 SaaS myths that you most probably think are true.
So, what are the 5 SaaS sales myths?
Data only matters when your company size is big
Very often, a lot of SaaS startups have this belief that they aren't big enough to start worrying about their metrics. In fact, when you ask them about churn, CACR, or LTV, they don't have any answers.
Unfortunately, most people that are in charge of sales in the SaaS landscape use acronyms without actually knowing what they mean. If you wish to improve your chances of having an influence, you must understand what the acronyms mean along with your own business metrics.
Even you're a new SaaS company, understanding the metrics of your organization will help you in determining the decisions that are costing a lot of money for the business and the ones that are performing well.
Even if you choose to hire a SaaS consultant, you'll need to have data concerning your customers, where they come from, their behavior, and so on.
2. Have patience when you send proposals
If this is something you've been doing all this time, it's time to change. You shouldn't be patient.
Rather you should be reaching out to decision-makers and ask them what the overall process will look like between getting the proposal & closing the deal. Make sure to spend time figuring out what their needs are and offer value whenever and wherever possible.
In doing so, you'll maximize the chances of them fighting for you as well as your product internally. Avoid sitting on the sidelines in limbo. Avoid playing the guessing game.
Take actions. Help your prospects, help you.
Needless to say, I don't mean you should be taking the "Just Checking In" approach as that'd be very self-serving. So, instead of that, consider following up with your prospects and offer additional value: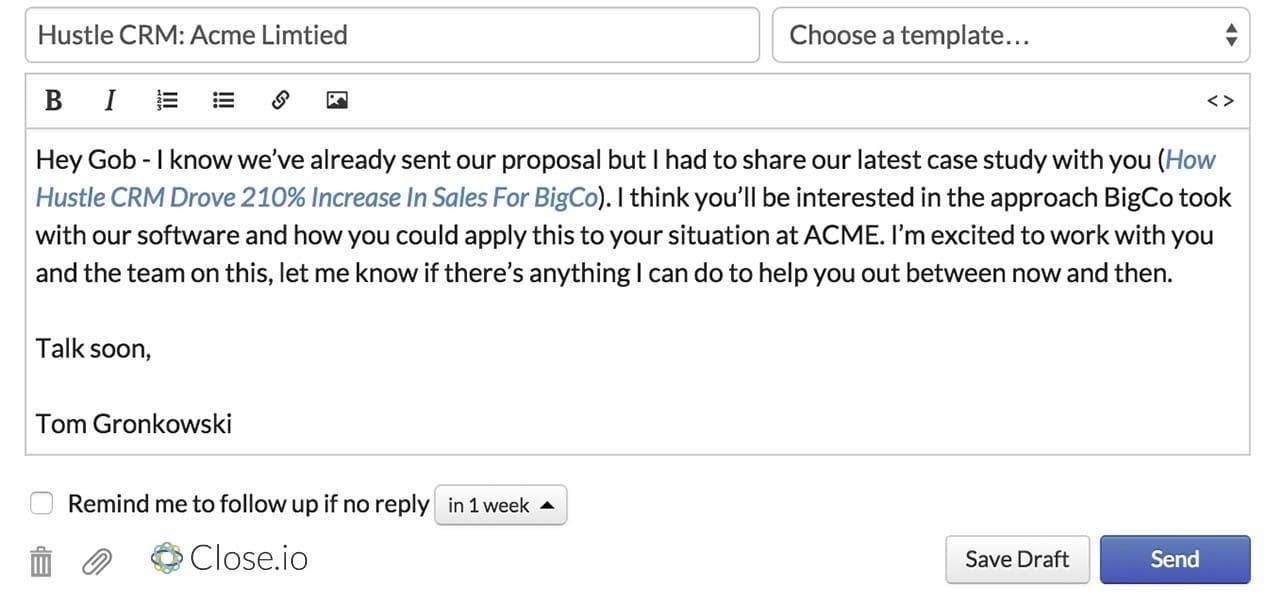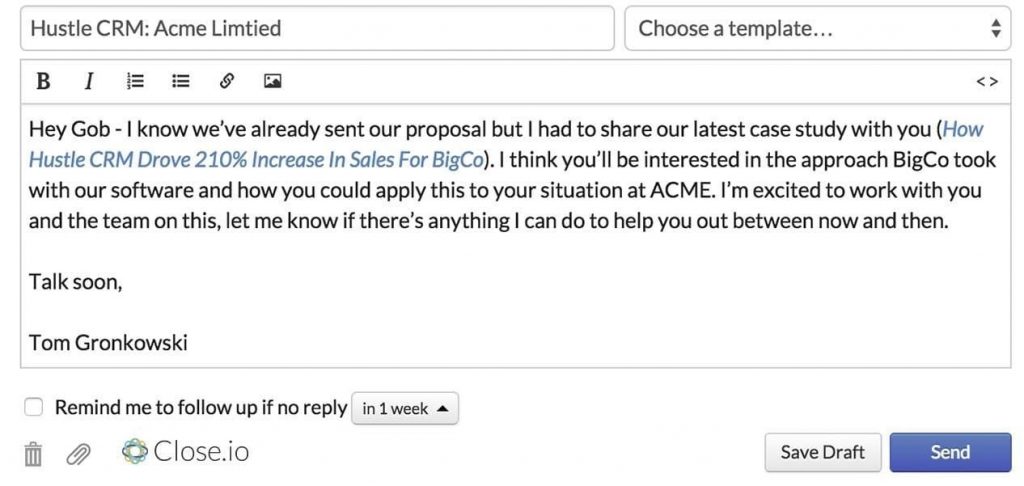 3. Data is all that matters
Well, don't get me wrong I do agree that data is great. However, it's the insight that actually matters.
Knowing how to effectively utilize your metrics is what makes you a great sales leader. Whether it's about understanding which landing pages are garnering the right leads or which outbound email campaigns are performing well, the insight you gain from data is what matters.
If you look at the above example of the Close dashboard, you'll notice two distinct follow-up emails with different open rates. The open rate for option A is higher than option B and this could be because its subject line was more compelling. Using such insight, you can be more strategic when creating subject lines and more successful in driving sales.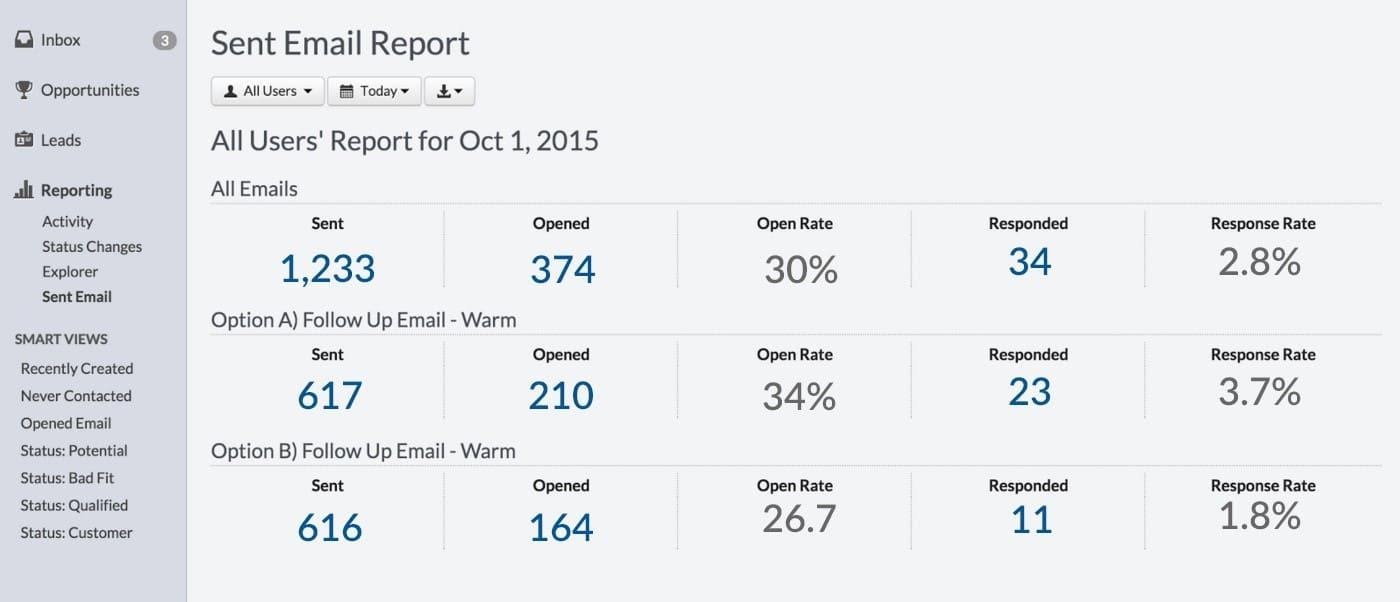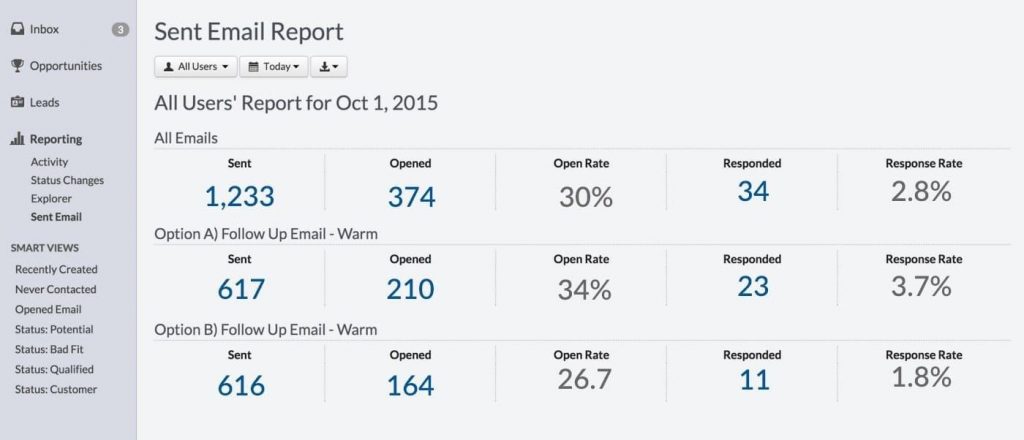 It's also worth pointing out that data isn't just about the figure you notice on the dashboard. It's also important qualitative data by scrutinizing and interacting with your clients. With the help of these insights, you can inform your SaaS marketing team members about not just the customer pain points but also the funnel opportunities and more.
You can't sell your product unless it's perfect
"A finished product surely is nice to have," said Jonathan Brill concerning startup sales.
And I agree with him.
That said, you should start selling your SaaS product the moment you join the SaaS club.
If you're the developer or in charge of sales, you need to start selling.
It's a lot easier to spend most of your time analyzing the market and getting feedback from others regarding your vision. However, it's more daunting yet rewarding to find people who believe in what you do and are willing to invest in advance. You need to find these people and try to build healthy alliances with them.
In fact, there are many marketers who are in charge of selling half-baked products. Sometimes the apps do work from a technical standpoint however they were completely unworkable for non-technical users. Yet because they shared the vision of their apps and gave importance to the product's value, they were successful in closing deals that would help in funding the completion of their product.
Your customers will come if you create content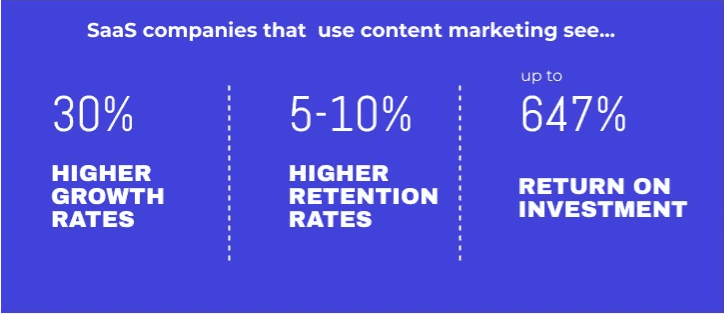 Content marketing strategies have a huge impact on SaaS sales. They're a major driver in terms of conversions and the growth of your company.
After all, companies that leverage content marketing see an increase in their growth rate by 30%. And because of this, there has been a surge in the amount of content available today. This further makes it more difficult to develop content that actually stands out.
Nowadays, you can't just create an ebook, publish white papers, or write blog posts and expect people to take notice. You need to understand that content creation is only one part of the solution. When you finish creating your content, you'll have to know how to deliver that content effectively.
Furthermore, you must also see to it that your content aligns with the objectives of both sales and marketing. Sales must provide marketing the information that they've collected while interacting with customers so that they can create content that helps convert. Whether it's data they garner after determining the important selling points of their products or the insights acquired during cold calls – the alignment between sales & marketing is critical to the success of your content efforts.
All you need is one clever hack
This is another myth about SaaS marketing that's nothing but ignorance. If this is something you believe is true, it's about time you get it out of your head.
Sure, having a clever marketing strategy is great, however, expecting a single or a handful of such tactics to get the job done is anything but a sound approach.
The process of acquiring and retaining clients isn't an easy one. Aside from building brand awareness, attract prospects, cultivate opportunities, turn them into leads, you also need to get them on-board and encourage them to purchase. There's enough room for smart, ingenious, or even creative strategies, however, marketing SaaS products, especially to enterprises, requires more than a few smart 'hacks.'
Over to you
Now that the sales myths of SaaS have been debunked, it's time you make use of these insights to carefully plan your strategy.
Sure, creating an effective SaaS marketing tactic isn't easy. However, when you unclog your mind from some of these false myths, you can finally focus on things that actually help you succeed.
Emily Johnson is a marketing consultant with 10 years of experience in the execution of marketing strategies. Currently, she heads the marketing department at Blue Mail Media, a renowned B2B data solution company based out of Austin, Texas.