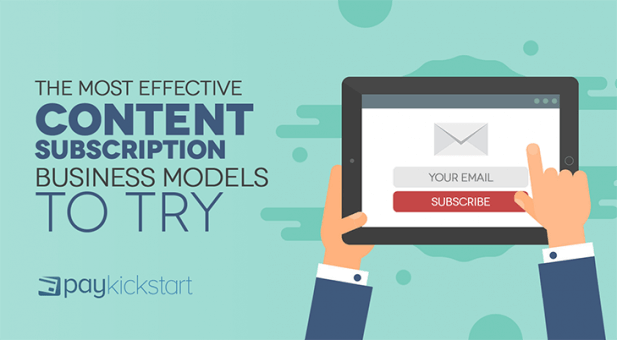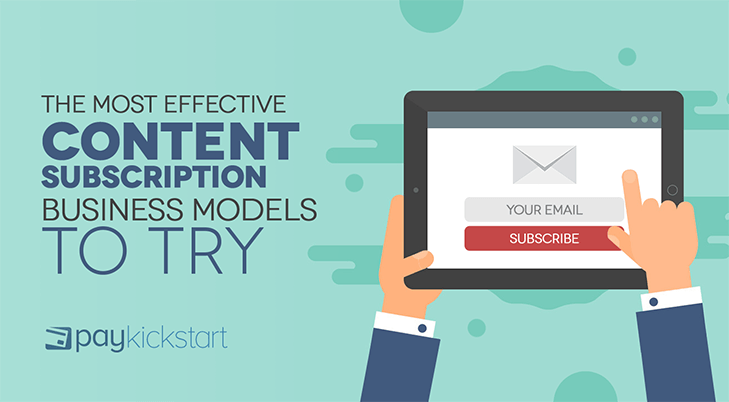 The subscription economy is on the rise and for good reason.
Giants like Adobe and Shopify have leveraged it into billions of dollars.
SaaS startups are raking in millions.
Subscription boxes are the new black.
There's a reason for this.
Subscription businesses have numerous benefits that other types of businesses don't.
Recurring revenue
Predictable growth
Stable cash flow
Higher multiples when it's time to sell
It's no wonder online and offline businesses are switching to the subscription model as quickly as possible.
What's the best way to set up a content subscription business model that allows you to tap into recurring revenue and all of its benefits?
In this article, I'll share 4 content subscription models you can use to grow your business.
Content library model
This business model works when you have a huge collection of content (or can create it). Your subscribers may never consume it all but the option to pick and choose the ones they're interested in is attractive.
The key to this model is to have a wide range of topics available for subscribers. It's not enough to only focus on digital marketing. That would be ideal for a membership site.
An example of this would be Netflix or Spotify.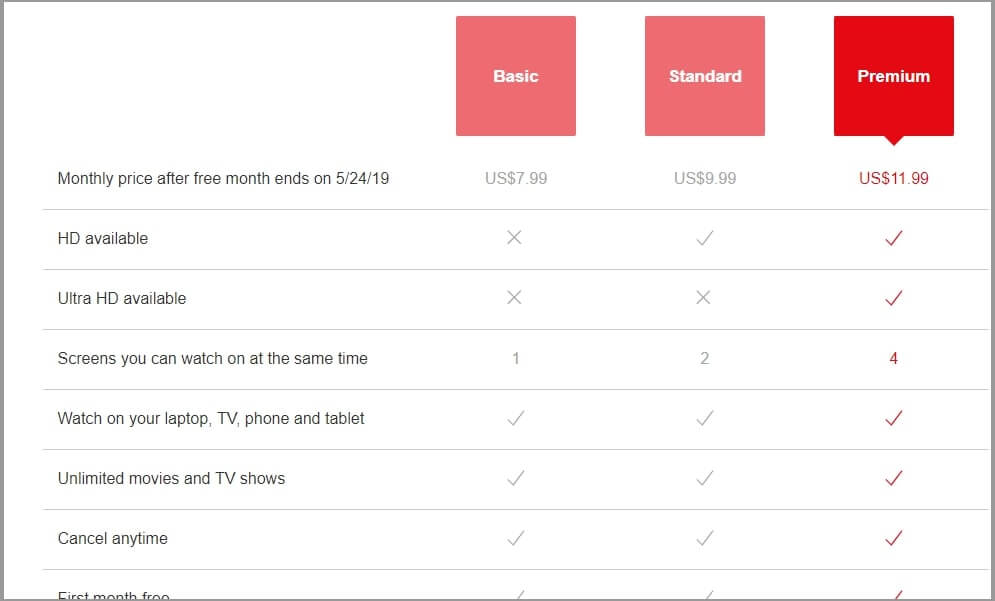 Netflix offers 3 plans with the highest being $12/m (This is business to consumer so it's cheaper than a business to business subscription). Almost anyone can afford it and you get a lot of movies and TV series with your subscription.
It's impossible to consume everything in a single month. Netflix makes some of their movies and videos but, for the most part, they license their content or buy the rights to it.
If you go with this content subscription business model, you'll likely have to recruit a large number of contributors or find a way to source high-quality content. Otherwise, it'll fall short of the promise that a true content library delivers.
Another example, of a content library is Lynda. It compiled thousands of courses across multiple topics and presents them as one subscription for $29.99/m.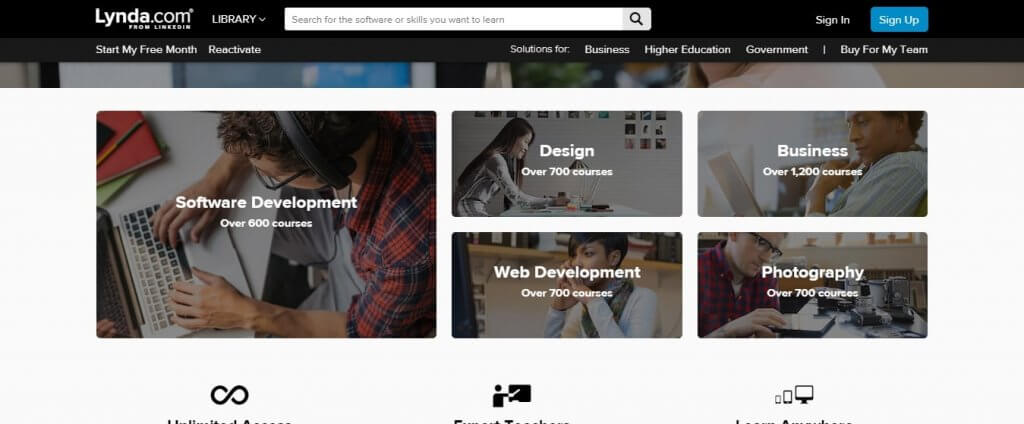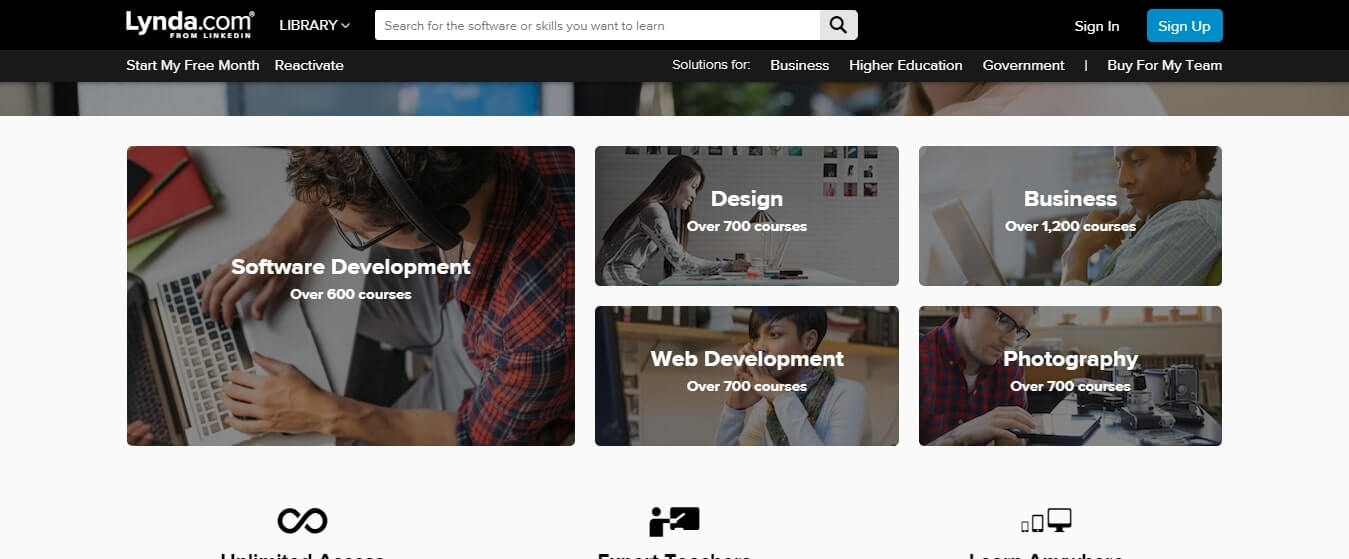 There are hundreds of experts who focus on different topics. It's not only the founder or a small team in charge of content creation.
Membership site model
This business model is built on two things:
You being an industry expert
The ability or willingness to teach what you know on a regular basis
People sign up for membership websites for a number of reasons. One of the most important reasons is the promise of personal interactions with you – the expert.
Please note that expertise is subjective. What matters is perception.
They're ideal for:
Building a community. These are the most engaged members of your audience and will more than likely buy follow on products or respond well to an upsell.
Sharing deeper insights that may be too advanced for a single blog post or video.
A great example of a membership site and community is Farnam Street. It's a yearly membership that covers topics around life lessons, decision making, productivity, life principles, and more.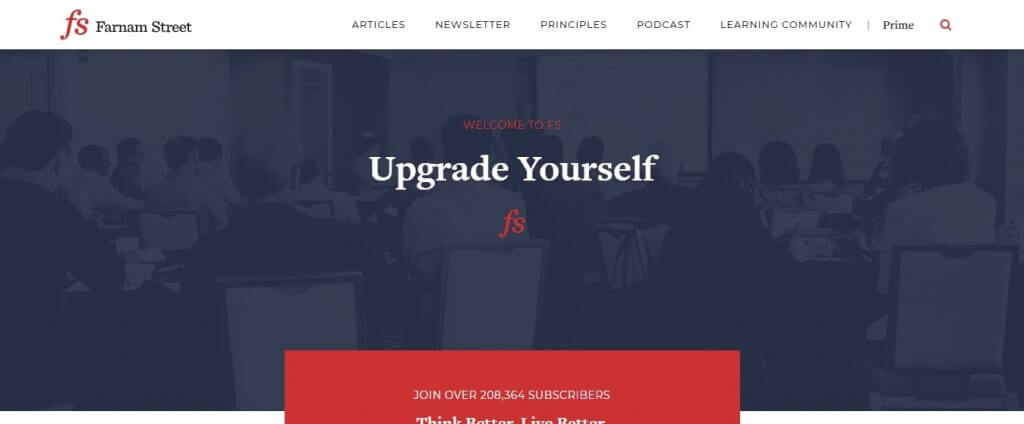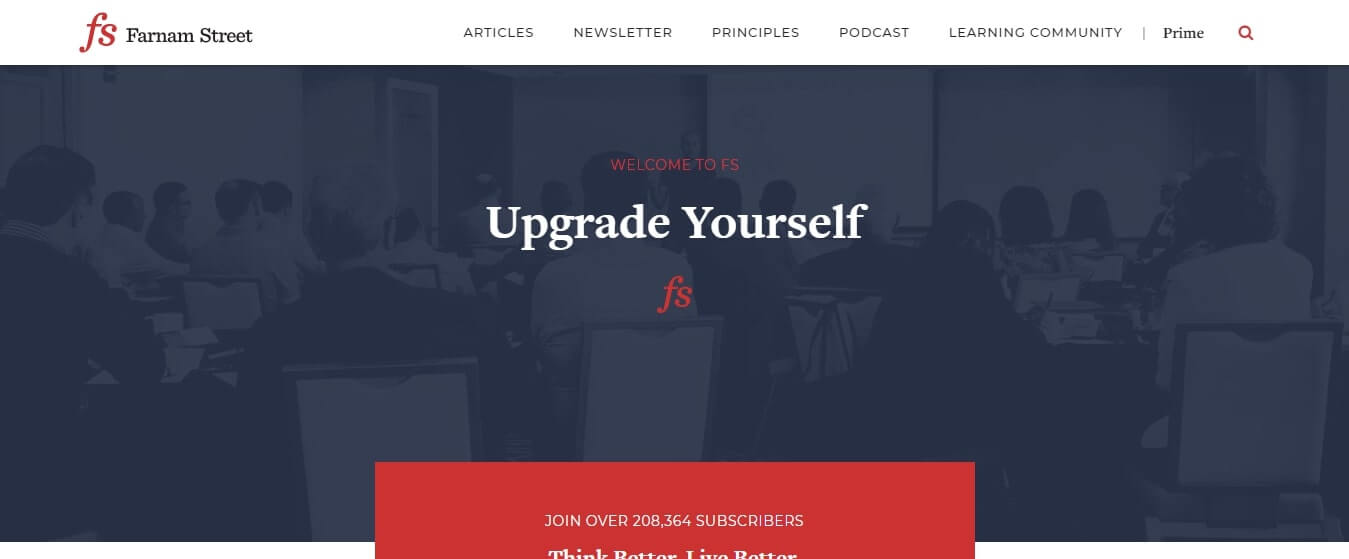 There's a blog that delivers a lot of value to casual readers but the most engaged audience members sign up for the yearly membership. It has developed into a close-knit community that members love and stay with for years.
Membership sites require new content on a regular basis. That could be articles, workshops, webinars, etc. Whatever the case, if you stop producing content, older members who went through the journey with you may not stick around.
Another example of a membership site that's doing well is Fizzle.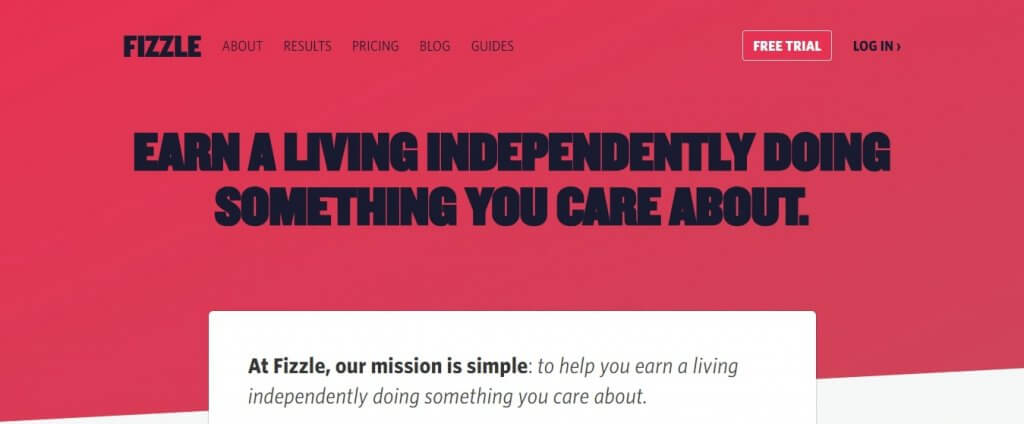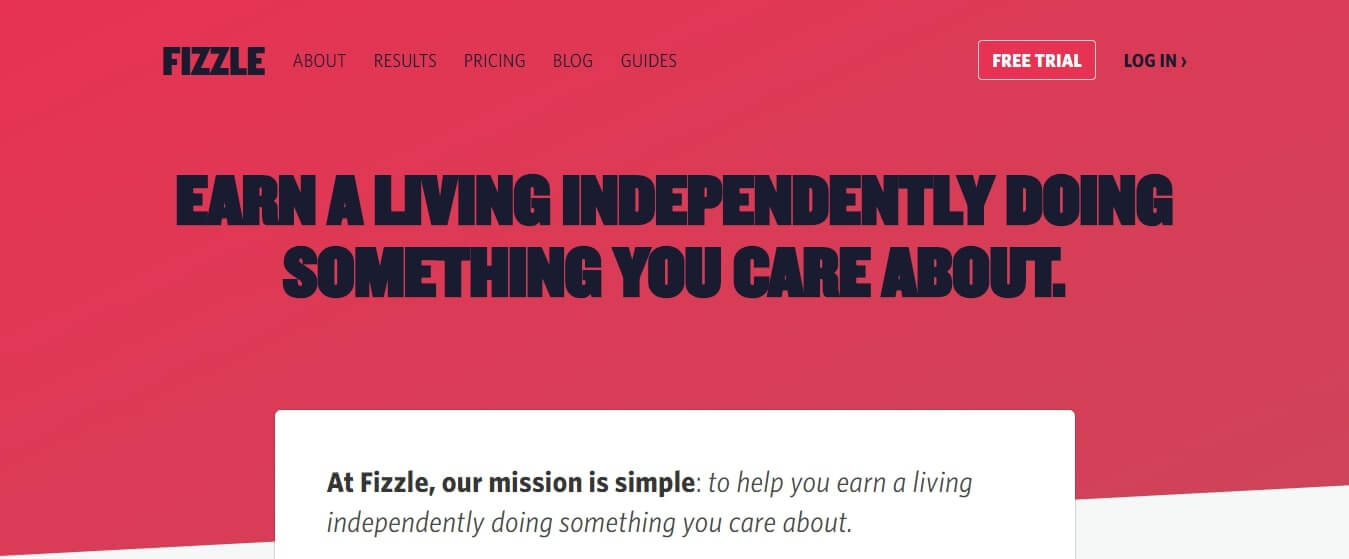 It brings together the expertise of the founding team as well as guest experts to round out its offering. It provides a constant stream of new content for members that want to build an online business from scratch.
Unlimited access to a specific product
This is a bit different than most content subscription business models. In the other ones discussed here, you'll have to constantly add new content.
Because of that, many people decide against membership sites. They don't want to be on the constant content treadmill.
With this model, you create one piece of content that's extremely valuable. Instead of selling it for a one-off fee, you make it available as a recurring subscription.
As long as people find it valuable, they'll continue to pay.
It's important to note that the product you sell can be generated by your users. For example, after you create the initial content, the follow on content is created by users. A forum is built on the participation of users.
The owner may seed content or get the initial conversations started but after that, it takes on a life of its own.
Be sure to add additional perks such as:
Q&A
Forums
Workshops
Behind the scenes access
Mastermind Community
A mastermind community is the most hands-on type of membership website. It's built for people who've seen a level of success regarding your niche topic but want to take it a step further.
They want a community of like-minded people to work with.
It includes one or more of the following:
Direct access to you and a community
Regular meetings and check-ins
Clear goals set out at the beginning
A lot of accountability
The nature of mastermind groups allows you to charge much more than other types of content subscription business models. At the same time, you'll attract fewer customers.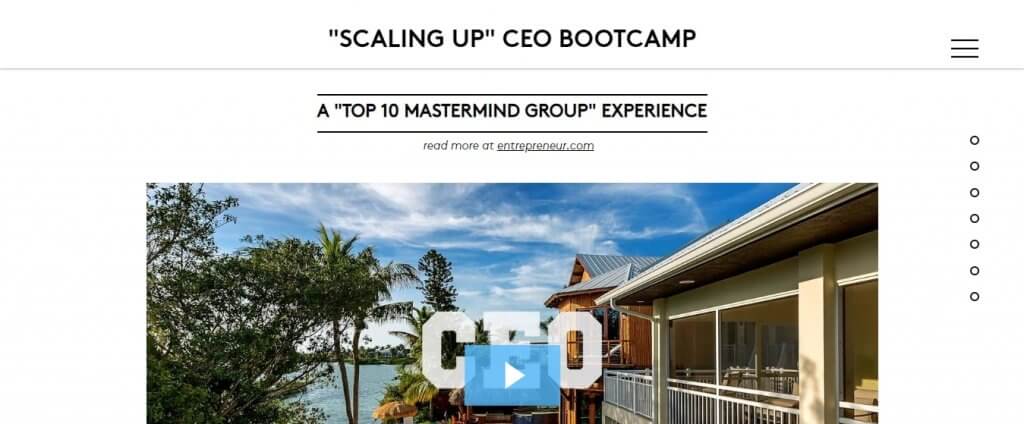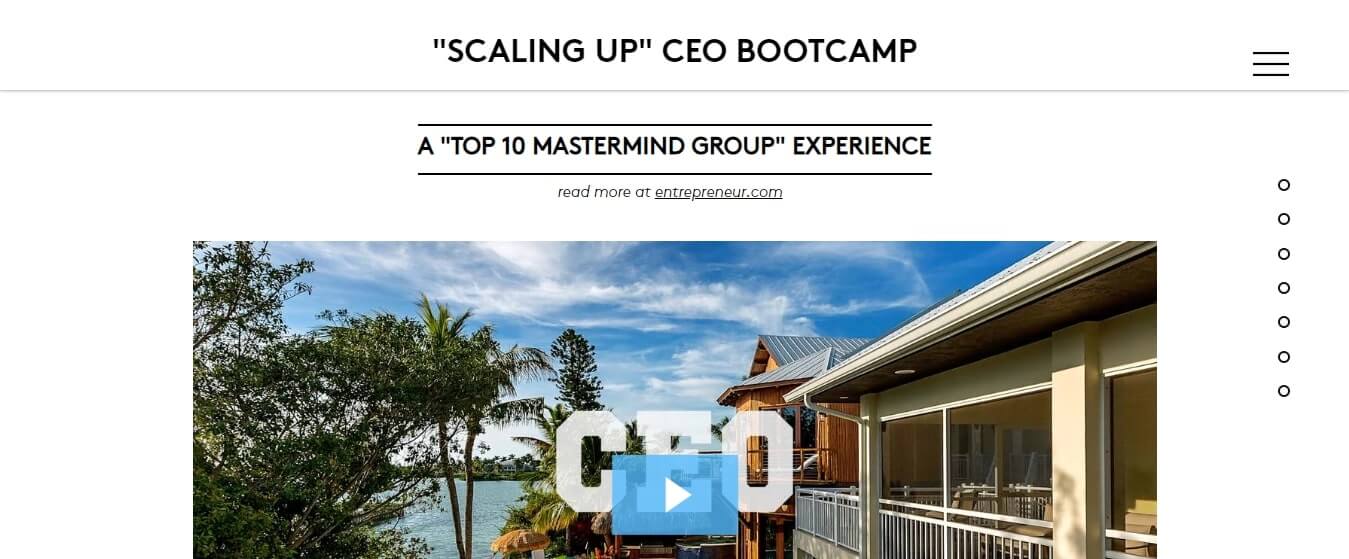 The CEO boot camp is an ultra-premium mastermind group that brings together some of the brightest minds for a 4 day retreat. It focuses on scaling business, structuring an exit, marketing concepts, and many other concepts you won't find freely on the interwebs.
Conclusion
Recurring revenue comes with a lot of upside potential. It's important to choose the kind of subscription model that works for you.
Not everyone will be able to launch a subscription box or set up a successful saas company.
All hope isn't lost, if you're good a creating high-quality content then a content subscription business model may be right for you.
I've gone through some of the most popular options in this article and the only thing left is to choose one and get started.
Let me know what you think of the content subscription business models mentioned here and don't forget to share.
Daniel Ndukwu is a regular contributor to the PayKickstart blog. He has extensive experience with online businesses, conversion optimization, and subscription revenue models. When he's not writing insightful content, he works with other entrepreneurs to help them grow their bottom line.