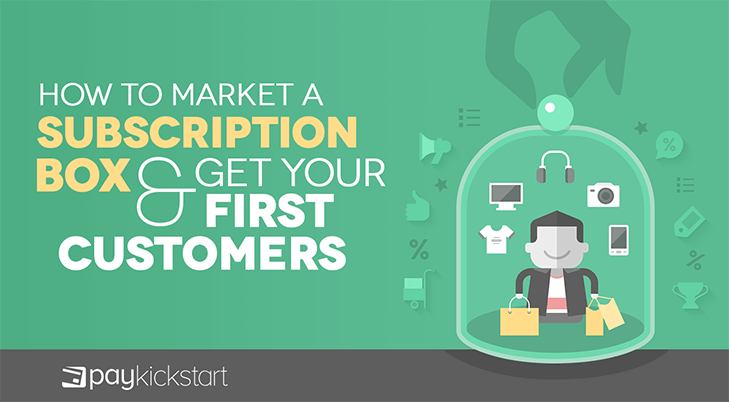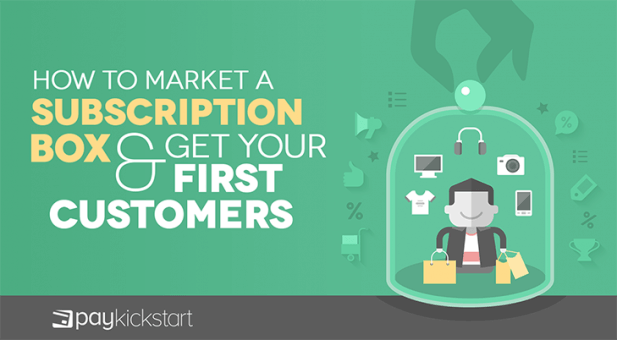 The recurring subscription economy is booming.
SaaS companies like Netflix and Salesforce are worth billions of dollars and have millions in MRR.
Educational membership sites are minting millionaires every week.
A subscription box is another recurring revenue model that's often overlooked but can yield huge dividends. This is only possible if you get your marketing right.
This article looks at a few ways to market your subscription box for maximum impact, acquisition, and revenue.
Strategies for marketing a subscription box
Like any business, there are countless ways to attract new customers.
The good thing with a subscription business is that you'll continue to earn money from the customer as long as you deliver value.
With that being said, the best marketing plan for you depends on what stage of business you're in.
I'll go through a few strategies for marketing a subscription box that'll help you grow while retaining customers for the long term.
Affiliate program
This is one of my favorite strategies for marketing anything. Affiliates are a motivated salesforce that you don't owe anything unless they deliver new customers.
Set up your affiliate program through PayKickstart and choose how you'll set up the payment structure for affiliate partners.
Focus on recruiting bloggers, social media influencers, and even current customers to spread the word about your subscription box.
If you don't have an established reputation then finding your first affiliates may be a challenge. To counteract this, sweeten the deal. If everyone in your niche is giving 10% commissions then try giving 15% – 20% commissions.
The momentum will build and you'll have more flexibility in your affiliate program.
Get influencers on board
This is different from affiliate marketing because you're paying the influencers to endorse your products.
With affiliate marketing, you're not paying them to endorse a product. They only get paid after they refer paying customers.
Who are the major players in your niche and have they worked with similar brands before?
If the answer is yes then they may be open to a proposal from you about working together. Start with smaller influencers to test the waters and see if it's a viable strategy for your subscription box.
It's not about follower count alone. Although nice, it can be easily inflated. The important thing to keep in mind is the kind of engagement their content gets. This will be a better determinant of whether or not they can help you drive tangible business results.
Digital channels are the most common method of growing a subscription box but when it comes to recruiting affiliates and influencers, trade shows can be a powerful tool. According to CEIR.org, "82% of trade show attendees have the authority to buy."
That's a compelling statistic and reason enough to invest in trade show marketing material like banners and custom feather flags for your trade show booth.
Not only will you get new customers directly from showcasing your subscription box, but you'll also be able to connect with influencers and establish co-marketing opportunities.
Focus on a single social media platform
Common wisdom says you should be everywhere. While this is an effective strategy in certain cases, you'll likely be better served by focusing your resources on a single channel.
When you've established a solid brand then you can branch out to your hearts content.
What kind of subscription box do you offer?
Is it incredibly visual? Instagram may be the best place for you.
Does your box bring a sense of nostalgia to your subscribers? Facebook may be a great place because people can share stories about the box.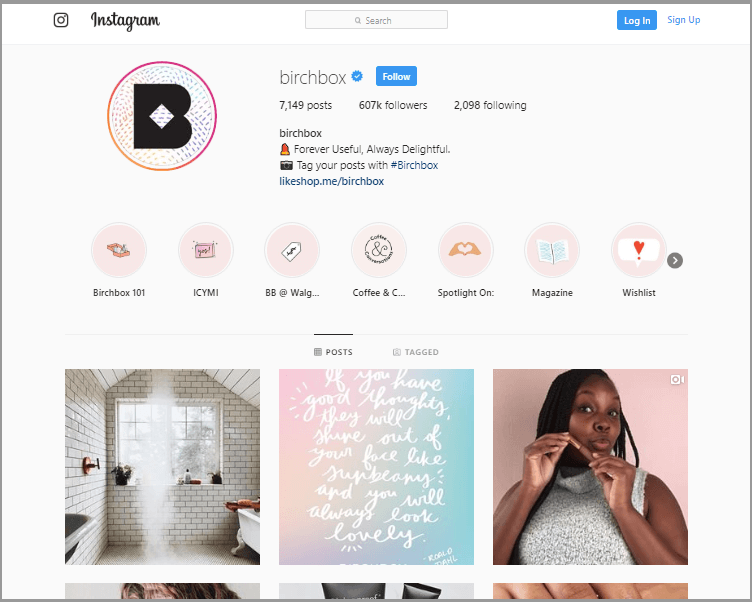 Birchbox has a strong presence on Instagram. They use imagery that depicts the kind of lifestyle they champion while showcasing their customers. It's the perfect blend of social proof and brand messaging.
Contests and giveaways
Contests can be a runaway success or an embarrassing fail. I could write an entire article about contests alone because there are so many nuances involved.
The prize of the contest should be directly related to the product or service you provide. That means no iPhones or iPads. While those prizes will attract more contestants, they'll also ensure you get people who're not interested in your brand.
After the contest, they'll disappear or stick around but never buy.
Be sure to set clear guidelines about how many people can win, who can enter, and how to participate. There are many instances where a contest went viral and overwhelmed the business hosting it.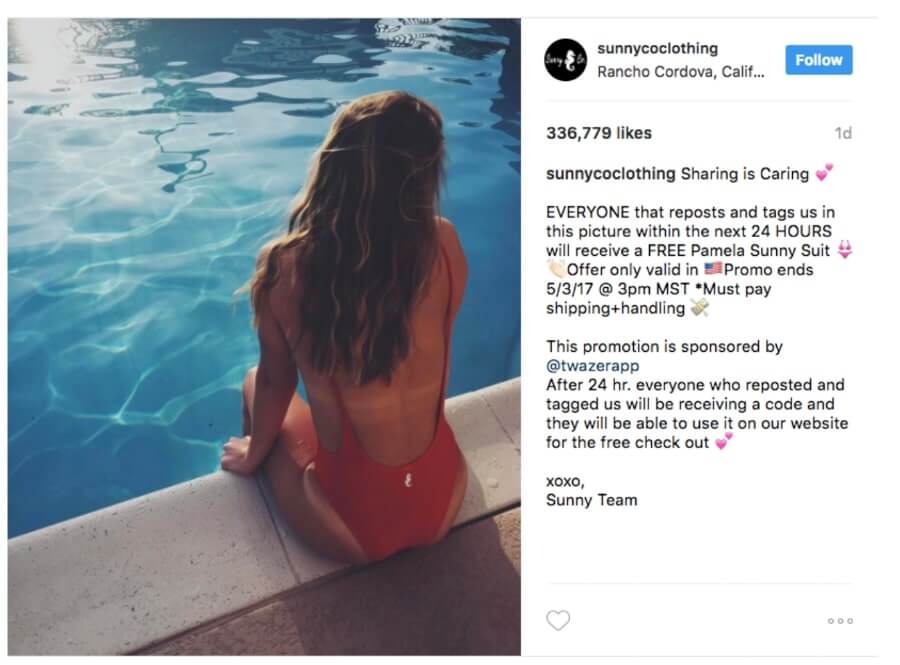 The giveaway above lacked structure and thousands of people reposted within the stipulated timeframe. The company couldn't keep up.
Use influential curators
This is an overlooked way to get your subscription box into the hands of a new audience. Brands do it all the time with celebrities.
Rihanna partnered with Puma to increase their profile with a demographic that may not have heard about them or didn't consider them a viable option.
You can do the same by getting influential people in your niche to curate a special edition of your box. The key here is to make sure they cross promote it with their audience.
Create a killer unboxing experience
You can search YouTube for the unboxing experience of almost every popular product from TVs to watches.
Many of the videos have millions of views because people want to discover what it's like to have that experience.
You can set yourself apart from the competition by creating a killer unboxing experience. Here are some things to keep in mind
Exterior packaging that's unique and branded
Interior filling material
The arrangements of products within the box
Messages included in the package (handwritten notes, cards, etc.) in line with your brand voice
Create regular content and promote it
Content marketing has become a staple of the internet and for good reason – it works. There are a lot of nuances when it comes to a successful strategy and I can't cover it all in this article.
Keep in mind the most fundamental aspects
Content is an asset that pays dividends over time so focus on evergreen content that will rank well in the search engines
Find the common questions your potential customers ask about your niche and create high quality content that answers those questions
Promote your content in relevant places so as many people as possible will see it, consume it, and share it
The process doesn't end but it's important to continually evaluate the effectiveness and switch gears whenever necessary
Conclusion
A subscription box is a great way to build a recurring revenue business. The major determinant of your success, apart from a great product, is your ability to get it in front of the right people.
I've mentioned a few ways you can do that.
Choose what you like and test them out. If they don't work for you then move on to the next one until you settle on the ones that fit your particular needs.
The most important thing to do is test ideas in a systematic way until you hit your goals. Let me know what you think about marketing a subscription box in the comments and don't forget to share.
Daniel Ndukwu is a regular contributor to the PayKickstart blog. He has extensive experience with online businesses, conversion optimization, and subscription revenue models. When he's not writing insightful content, he works with other entrepreneurs to help them grow their bottom line.