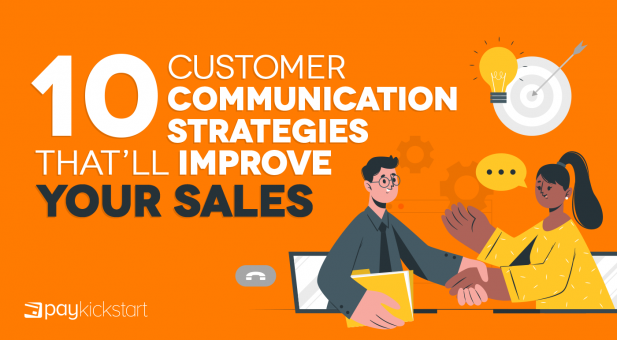 The way you communicate with your customers affects every part of a business: from sales to marketing to customer success itself.
Using the right language, the right tools and providing the best user experience when communicating with your customers might seem mundane and very generic to you.
You might think: Yea, I'll be nice to them when I communicate but I don't need to obsess about it, as long as the customer gets the message it's all good!
The thing is you have to stand out from the crowd, just doing the bare minimum to please a customer won't move the needle for you by much, the name of the game is delighting a customer.
When you delight a customer magic happens, referrals grow, doors open up to more marketing and sales opportunities. Whatever department you're in, knowing how to deliver best-in-class customer communication is key to growing your business.
Today, we'll look at the top 10 customer communication strategies to improve your business's customer experience.
Whether you're looking for higher conversions, improved customer loyalty, or better sales numbers, these principles will form the foundation of better customer relationships.
1. Responsiveness
The best customer support gets the job done quickly. In a recent study, waiting a long time to speak with an agent was the most prominent service complaint, with 73% of consumers mentioning it.
In our increasingly digital age, you can't sit and wait to get back to your customers. No matter which communication channel you're using, your sales, customer success, and marketing teams should prioritize fast responses.
Of course, there are different customer expectations of what constitutes responsive service. In general, younger consumers are more open to online service channels like web chat and email, versus older consumers who may be more comfortable picking up the phone and speaking with a customer service representative.
2. Consistency
Maintaining regular communication is a pillar of providing a great experience that builds customer loyalty. This contact doesn't end at the sale, so I advise keeping in touch with customers over the long-term. When it comes time to renew that contract with your business, you'll be happy you kept in touch.
Following up and maintaining communication keeps customer relationships strong. You can use customer data in your post-sale messages for added personalization. Consider different channels, including social media, live chat, email, and phone.
There are a few platforms that can help you manage consistent communication. If you use phone or SMS support, an internet phone service is the most effective way to communicate across devices. And customer relationship management software, known as CRM, can help you track conversations across various channels.
3. Accuracy
We mentioned earlier that the most prominent factor in poor customer service experiences was waiting on hold for too long, but which factor contributed most to a positive experience?
According to a recent study, 60% of respondents agreed that accuracy and speed of service left them most satisfied. In order to provide the most accurate information to your customers, you need to frequently update online knowledge bases, chatbot scripts, phone scripts, email sequences, and other methods of reaching your customers.
4. Transparency
Mistakes happen, but it's how we respond and handle those problems that determine customer engagement and loyalty. In fact, a report by Sprout Social found that 86% of U.S. customers believe transparency in business is more important now than before.
When there's a mistake or error, be honest with customers. Share that it was a mistake and offer ways to fix the problem. Below is an example of how Public.com handled the Gamestop stock trading debacle in late January 2021 with full and complete transparency.
We've all witnessed a company that refuses to admit a mistake. It looks unprofessional and can be frustrating, especially from the consumer's perspective. But when we're in the position of the company, it's tempting to do the same.
Set yourself apart with honesty and transparency. Admitting problems builds trust, humanizes your brand, and is a stepping stone to building more loyal customers.
5. Empathy
Your customers are more stressed than ever these days, and they're tired of unhelpful or even rude customer support staff. What separates good customer conversations from great ones is the ability to empathize.
The key to empathy is to listen without judgment, understand the customers' painpoint, and make their issue your priority to resolve. For example, if a customer expresses frustration about a delayed order, you should let them know that you understand how frustrating it can be and you're doing everything you can in that moment to track down their order.
Empathic customer communication can't be overlooked, especially in the midst of the COVID-19 pandemic. In fact, a recent report by Hiver found that consumers desire more empathy out of any other customer service trait.
Even if empathy takes longer, it's vital for the customer journey. A significant 58% of customers will cut off a business relationship due to poor customer service, making it all the more important to see issues from the customer's perspective.
6. Accessibility
Accessibility goes hand-in-hand with responsiveness. The best customer experience makes it easy for customers to reach out and get a response. If you can't offer 24/7 phone or chat support, provide a place where customers can reach you at all times – and make it easy and accessible to do so.
Ease-of-use only counts if it's a natural step a customer would think of and if there's a defined set of processes to move the conversation there.
As you think of accessibility, consider how easy it is for all your customers to get in touch and have any issues handled quickly and pleasantly.
7. Anticipation
It might surprise you to learn that one of the most significant indicators of successful customer communication is anticipating problems before they happen. According to research, 87% of consumers today expect brands to be more proactive in their customer service.
You can be proactive in a few ways. First, consider how to include built-in messages to prevent common issues. Use automation and personalization to improve, such as sharing specific help guides along the customer journey.
You can also include the human touch to help strengthen a customer relationship. Empower your customer success team to look out for fires or mishaps before they occur, and offer assistance beforehand. Being proactive can save you and your team time, energy, and effort.
8. Efficiency
Every growing business knows the importance of efficiency, but how can you leverage digital communication strengths without eliminating the personal touch?
The solution is to use automation when necessary using campaign management tools such CRM, chatbots, email automation to be efficient at it. Customers don't expect a personalized answer for every issue and might even prefer an automated response if it's faster and just as accurate.
Regularly analyze your workflow for automation opportunities, such as adding customer data to a friendly template. See which common issues occur repeatedly, and look for ways to help customers automatically with those and save your customer support team a few hours for more complex issues.
Extra efficiency lets you work smarter, not harder. And every hour you save means higher quality customer interaction in the areas that need it most.
9. Self-service
Don't discount the power of self-service. Along the same lines as accessibility, when your live support isn't available, provide resources for customers to resolve their own issues or sign up for your product on their own time.
Research shows that high performers in customer experience are 76% more likely to offer a self-service support option than their competitors.
Self-service customer support provides several benefits. It makes customer communication easier, saves time and money, and it can even increase customer satisfaction.
An easy way to generate self-service assets quickly is to repurpose content marketing or email sequences into how-to help guides.
10. Customer orientation
Last but certainly not least is having a customer-centric mindset in all communication. It's hard to be customer-centric all the time. But the more you base your strategy on customer concerns and pain points, the better your outcomes will be.
An excellent way to keep communication focused on the customer is to use a customer-oriented metric to track progress rather than a number like time per interaction or money saved. Metrics that reward loyalty or referrals can help keep your team focused on the customer.
You can also recalibrate your strategy often based on customer feedback. Empathy is critical here, too. You'll want to listen to customers and implement their ideas in a way that makes it easier to provide value at each step of the way.
Final thoughts
Customer communication comes down to a few fundamental principles that put the focus where it should be. The most critical aspects are providing fast and effective communication that solves issues and moves a buyer or prospect further along their customer journey.
One way to think about effective communication is to leverage automation and self-service support as much as possible so you can provide authentic customer-oriented, empathetic conversations where needed.
Treating your customers right is the key to better sales, customer loyalty, and the long-term health of your business.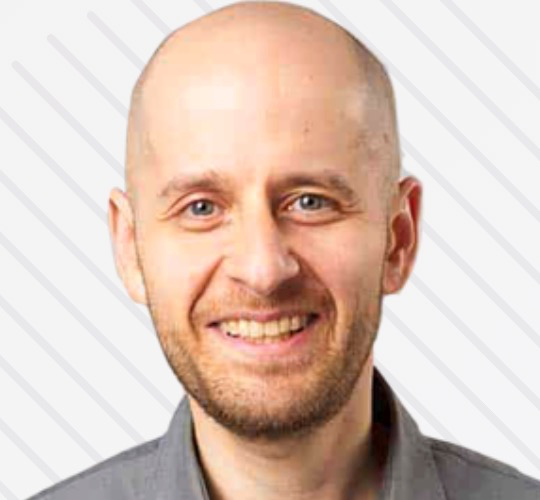 Dmitry Dragilev is the founder PRThatConverts.com – an online coaching program where he works with 800+ students from 25+ countries to help them master PR, SEO and content marketing. Dmitry is also the founder of JustReachOut.io – a software platform which has helped 5000+ business owners pitch journalists and get covered in press all on their own without the help of PR firms.
In his spare time Dmitry blogs on CriminallyProlific.com and SmallBiz.tools – a blog where he reviews of the best business software tools for people who want to save time and eliminate stress.
In his not so distant past Dmitry used PR and SEO to build a startup from 0 to 40M pageviews and got acquired by Google. He is a contributor at Forbes, Entrepreneur, Wired, BusinessInsider, TheNextWeb, WIRED, and has written 1500+ articles in the last decade.  He shares his thoughts on his personal blog as well at CriminallyProlific.com