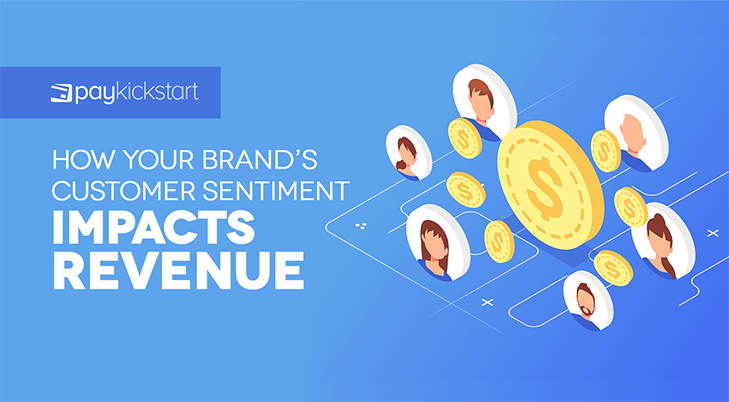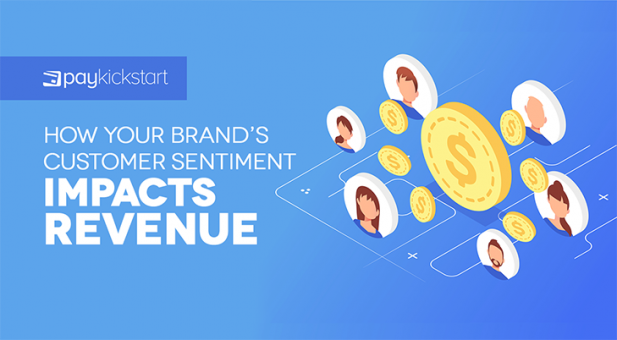 Consumer spending is considered the backbone of the overall economy – in fact, Investopedia reports that up to 75% of GDP is driven by consumer spending. So it only makes sense that companies want to keep a close eye on customer sentiment and know what their target audience thinks of their brand.
The impact of investing in customer experience cannot be underestimated. Temkin Group research found that a company that earns over $1 billion in revenue can expect to nearly double it, and add another $700 million, within three years, simply by investing in customer experience.
Doing so helps gauge how customers feel and whether they love, hate, or simply feel neutral about a brand. But how can companies get their hands on this information? That's where customer sentiment analysis comes in and it is a massive opportunity for business leaders.
What is customer sentiment analysis?
According to the machine learning platform MonkeyLearn, "Sentiment analysis is the automated process of understanding an opinion about a given subject from written or spoken language.
"Sentiment analysis, also known as Opinion Mining, is a field within Natural Language Processing (NLP) that builds systems that try to identify and extract opinions within the text."
These systems seek to extract three specific attributes:
Polarity – Whether an opinion is positive, negative or somewhere in between.
Subject – Who or what is being talked about.
Opinion holder – The person, brand, entity, etc. that are giving their opinion.
Here are some examples of statements these tools will look for to determine sentiment:
Utilizing customer sentiment analysis tools allows you to better understand your customers' overarching opinion of your brand and why they say what they say about you. This is important because you can find out which specific aspects of your service or product customers like, and which ones they don't.
An incredible 63 percent of consumers say that it only takes one unsatisfactory shopping experience to make them change brands, and nearly 95 percent of shoppers read online reviews before making a purchase. By measuring customer sentiment, it's more likely that a brand can retain its loyal customers, while at the same time minimizing the likelihood that unsatisfied (prior) customers hinder the acquisition of new customers.
This is all highly useful data and can highlight red flags in your brand's customer sentiment before they become a problem. For example, if you've got a product that a large number of people are unhappy about, you can address that product (perhaps by removing it from the sale, or by reaching out to the customers that are expressing the negative sentiment) before it becomes widespread.
But it goes deeper than simply knowing what they're saying. With customer sentiment analysis, you'll know "how they feel." In turn, you can confidently make adjustments to create a better customer experience and keep your customers happier.
Negative feedback
Companies obviously want the bulk of their feedback to be positive. After all, 80% of people will choose to do business with someone else after reading a negative review. It can be a real dealbreaker and throw a wrench in the long-term success of a brand.
Having a negative review isn't necessarily a death blow, but it's crucial that you stay on top of it and know what's being said about your brand.
"When customers leave a nasty or negative review, it is important that brands respond appropriately and do their best to remedy the situation," explains Manish Dudharejia, President and Founder of E2M Solutions Inc, a San Diego-based digital agency. "89% of consumers check responses to these reviews. If these comments are ignored, it projects that the business doesn't really care about its consumers."
Fortunately, customer sentiment analysis allows you to gain timely feedback and identify any problem areas, enabling you to take swift action before it's too late.
Elicit positive sentiment
By using customer sentiment analysis to determine whether interactions are positive, negative, or neutral, you can further engage those who have had a positive experience and provide support to those who have encountered issues. More specifically, key phrase extraction allows you to identify a customer's needs at any given time. From there, you can use automated messaging to give them what they need.
Another proven way to evoke positive sentiment is to work elements of positive emotions into your design and branding. For example, major brands like Starbucks, Goodwill, and Wendy's all feature smiling faces on their logos. This pinpoints a particular positive emotion that can spill over to your customers when they see your logo or think about your brand.
Improving sentiment through positive interactions
One of the more obvious recent trends on social media networks such as Facebook, Twitter, Instagram and so on, is that the successful brands don't simply paste product news and store links. They're active in interacting with consumers, both to address their concerns and, equally importantly, have fun.
They do it because of statistics like this: 50 percent of consumers are more likely to buy from a brand they follow on Twitter. By continuing to follow a brand on a social network, and feeling good about interacting with that brand, the customer is going to have an improved sentiment towards the brand, and be a repeat customer.
Customer sentiment analysis can help identify what customers like about a brand and its personality. Armed with that information, the brand can focus on creating further positive interactions, and deepen the engagement with "brand ambassadors" – the most vocal champions for your brand that are itching to interact further with their favorite brands.
Getting started with customer sentiment
Measuring customer sentiment requires a more sophisticated way to collect and analyze data. This is done through a process called web data integration (WDI). A solution that focuses on both quality and control, providing users with a tool that extracts meaningful insight and analytics out of the data. This is then used for measuring customer insights in such a way that retailers can build actionable strategies from the data to improve their interactions and engagement with customers.
As many brands have discovered, WDI can have a major impact in terms of data quality — making web data more accurate and usable. IBM estimated that poor-quality data costs businesses in the U.S. more than $3 trillion annually. This is why an end-to-end web data integration strategy can be game-changing for those serving the financial sector and e-commerce sectors.
Final thoughts
Did you know that the average cart abandonment rate across all industries for eCommerce is 69.57 percent? Well, this results in a massive $18 billion in lost sales for retailers. However, with that being said, the damage is more than that as there is also a substantial hit to the customer sentiment for each abandoned cart.Having a solution like PayKickstart to accept payments, manage recurring billing, and manage affiliate partners is a significant step towards ensuring that the user experience isn't resulting in abandoned cart losses.
Luke Fitzpatrick has been published in Forbes, Yahoo News, and Influencive. He is also a guest lecturer at the University of Sydney, lecturing in Cross-Cultural Management and the Pre-MBA Program. Connect with him on LinkedIn.