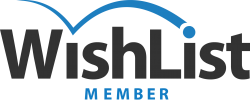 Membership Services
WishList Member is an easy to use membership software solution that can turn any WordPress site into a full-blown membership site. Wishlist is a membership software for digital products and downloads that allows you to easily create membership plans and accounts for your subscribers as well as a feature to save products to a "wishlist" for future purchases.
How it works with PayKickstart:
Integrate WishList with your PayKickstart account to automatically add customers to a membership level/plan upon purchase. Seamlessly add members to your WishList membership level/plan at the time of purchase.
Visit The Knowledgebase Article