How to Use These NEW Secret Selling Strategies To Take ANY Business from 'Startup' to 6-Figures (or more) Practically Overnight
Discover 40 Weird, Yet Powerful Sales Hacks That Will Transform the Way You Make More Money from Your Sales Funnels Without Having to Wait Months to See Results!
UPDATE: Diamond Members Will Receive the PayKickstart "Growth" Plan

(which has replaced the old "Premium" plan)
Workshop Replay Coming Down Soon...
I'm so excited that FINALLY a system puts it all together. It's a dream come true to see actual marketers build a shopping cart and affiliate solution like this! Rock on!

Anik Singal

CEO of Lurn, Inc
"Over $500,000 sold through PayKickstart.
It's such a critical part of my business."
"

$2,000,000 in Gross Revenue

using PayKickstart!
I'm stoked - Loving it!"
12 months access of PayKickstart Growth

Gain complete access to the PayKickstart platform to sell more of your products with zero fees when you make a sale.
Unlimited Products
Sell Anything
0% Transaction Fee
Checkout Page Template Library
One-Click Upsells
Payment Integrations
Email Integrations
Membership Integrations
Fulfillment Integrations
Coupons
Subscription Saver
Contracts
Reporting
Order Bump
Affiliate Center
API
User Management
Demographics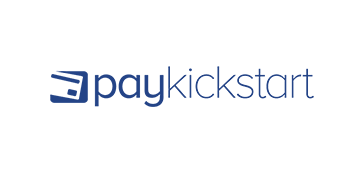 $2,388

Full Access to PayKickstart

Gain complete access to the PayKickstart platform to sell more of your products when you make a sale and 12 Months Access of the Growth plan access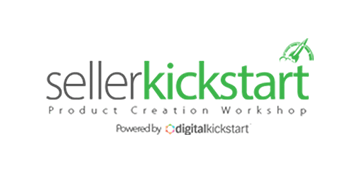 $1497

Seller Kickstart: 6-Week Product Creation & Marketing Workshop

Receive complete access to the entire 6-week workshop, sold for $1,497 – yours free. Have the rare ability to create high-demand information products and software, on literally any budget. Includes core training, Q&A sessions and all 12 live webinar trainings.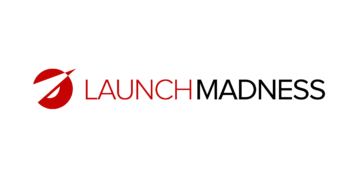 $4,385

Launch Madness Course

Complete access to the Launch Madness training blueprint that we and so many other marketers have replicated to deliver 6-figure profits in less than 30 days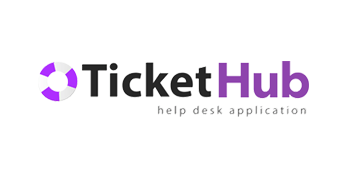 $1297

TicketHub Helpdesk Software

Never pay for ongoing helpdesk software again. Use TicketHub to route all of your support inquiries to a central location; adding an unlimited number of support agents, free!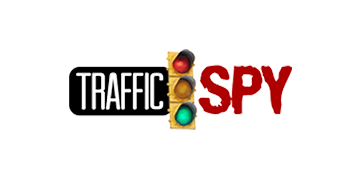 $297

Traffic Spy Software Access

Instantly uncover, analyze, and siphon hot content and hidden traffic goldmines from the most popular sites on the web, including YouTube, Facebook, Twitter, LinkedIn and Pinterest.
$497

Traffic Backdoor Full Access Training

Instant access to 8 unique methods use to generate an avalanche of instant traffic. No more waiting weeks, months or years, I'm talking about traffic in hours or days!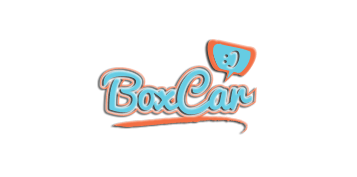 $1997

Boxcar Live Chat Application: Lifetime Access

A lifetime license of our popular BoxCar live chat application. Now you can have 1-on-1 conversions, perfect for sky-rocketing conversions, sales and providing superior customer support.
TOTAL VALUE: $12,358
ALL YOURS TODAY
FOR ONLY:
$997
"Listen from Other Entrepreneurs Like You
Who Made the Switch to PayKickstart"
Joe Farmer

Today, 2:55am

In one of our PK accounts, in the first 2 weeks of using it we have done almost 600 transactions with $37.000 in total revenue, automatically paid JV contracts, with integrations to Kajabi, Infusionsoft, our own 2 SAAS products all seamless so far! Once we move everything over, this will save us mega bucks
Previous Ngwu

11 hours ago

Mark, PayKickstart is crazy powerful I MUST CONFESS I've been playing with it for the past few weeks and honestly, I'm over-impressed hats off to you and Matt Callen
Jeremy Gislason

11 hours ago

No more "duct tape" needed!

We're so happy to find PayKickStart. This is the solution we've been looking for and now we can finally rest with confidence.
James Cantoni

11 hours ago

We use the PayKickstart checkout popups and integrate directly into our sales page and have seen outstanding conversions due to how simple you guys have made it.

We were originally using Braintree and another cart but it was causing nightmares

Until we switched this March and we've seen sales nearly TRIPLE our revenue based on how easy the checkout and upgrade process has become!

We just started using the affiliate management and we have received so many good reviews from our affiliates on how simple the system is compared to what they are used to!

We love PayKickstart and will be integrating it further into our product line as it has earned our seal of approval.

We've even started recommending it to friends and colleagues and they're blown away at how robust and powerful the platform is, yet simple and user friendly. Great platform and your support is excellent!
Dana M. Peck

11 hours ago

I'm a part of a new management team with our family newspaper.

In my role I was charged with creating a digital subscription program with incentives.

Paykickstart provided just the platform that I needed to automate the transactions and pay affiliates seamlessly.

The customer service team was so patient as we tested the system and the affiliates are really enjoying the fruit of their labor.

Our son who is ten loves to receive those congratulation emails.

The reporting options make my job so much easier.

The platform is super easy to set up and is very intuitive.

Seems like Paykickstart thought of everything from recurring billing to split commissions and customer follow up emails.

This platform not only saves us time but provides an opportunity for us to compensate our team as we build our subscription base.
Jeremias De La Luz

39 mins ago

Hey Mark

Just thought I'd share that the activecampaign and DAP integrations are working very well…

launced a campaign, already have 1 sale with a small list of 450,

50% conversion on the car (small sample).

Have people in an abandoned cart sequence

and the upsell sequence.

All because the PK integrations are firing properly.

Wanted to give you some positive feedback since you only heard from me when something wasn't working.

Have a great week!
Adam Payne

39 mins ago

I have been using PayKickstart for about 4 months and used it to launch my membership site.

I was deciding between PayKickstart and another very well known platform.

Why did I choose PayKickstart?

I was having issues with the other platforms integrating with my membership platform and it was causing me stress.

But only PayKickstart support went above and beyond to personally help me fix the issue and move forward.

To me, quality support means a lot.

They are also the most innovative of compared to

ANY shopping cart out there. PK has a ton of functionality that makes being a vendor and/or an affiliate a super smooth process.

The results so far in a short time are already $45,000 from using PayKickstart. Love it!
Jonathan Green

Today at 02:30

My experience with PayKickstart!
Shahn Redding

Today at 02:30

PayKickstart's support has been magnificent!
James Cantoni

Today at 02:30

PaKickstart is very simple and easy to use!
Jeff J. Hunter

June 28, 5:12am

I love PayKickstart! I've already sold over $500,000 through the shopping cart. It's such a critical part of my business. Thanks guys!
Timothy Bryanyan

39 mins ago

Such a badass platform!

We are still kicking ourselves for not starting

Our biz with PayKickstart!
Judith Conroy

39 mins ago

We're absolutely thrilled we are with PayKickstart! Your support staff bent over backwards to help us and made our software integrations work – was civility personified.

Our business has been online for over 15 years and we have NEVER received such first class customer support in all those years.
Amy Moody

39 mins ago

Paykickstart is a fabulous blessing to my business! From tracking sales to making funnels to connecting me with other people who can bless my business as affiliates. Paykickstart encompasses the necessary tools that a serious business owner needs today and does it in an easy-to-operate platform. The support team is friendly and fast to respond! I highly recommend Paykickstart!!!
Justin Allen

39 mins ago

Before PayKickStart I was piecing together a lot of free tools. Affiliate program, payment proccesser, upsell software. I'm really good at html so I made my own makeshift upsell funnel myself.

Now that I have PayKickStart I can easily manage my education products and upsell them easily. Now I can manage my 5 products without needing "approval" or anything like that. And for the price, it's an incredible value for money. It's a true asset, and I love it. PayKickStart ended a long battle of where to host my products and how to sell them!
John Shea

39 mins ago

I have been using Pay Kickstart as an affiliate now for about a month.

My partner Paul James and I were able to

bypass transaction fees and

easily track revenue being generated from course sales.

The platform

worked perfectly for getting folks enrolled in our membership site.

John Shea

http://www.noshameincome.com
Agustina Palacio

39 mins ago

I'm celebrating here because O kist tested and everything is working!!! people who purchases go to Teachable directly! Thank YOU!

I cannot believe I made all this by myself 😛

I'm soooo happy I trust my gut and went with you guys!
Michael Bowes

39 mins ago

Great support is hard to come by! PKS is a rarity in this space.
Jimmy Kim

Today at 02:30

Everything I need in my business is right in PayKickstart!
Valerio Fioretti

Today at 02:30

PayKickstart is a game changer!
Christopher Jones

Today at 02:30

Thank You Mark and Matt and the whole PayKickstart Team!
WorldTravelers.io

Feb 12

Hey! I'm almost done with our trial. Love the platfrom. We've got about 100 customers and did $4,000 in revenue & just paid our first commissions today.

Thanks Mark Thompson and the entire team. This has been a real blessing for our company.
Andy Phillips

Feb 12

I'm just about to launch a program and using PayKickstart for payment and affiliate program and got to say really impressed. Great support and all questions answered..

I have a lot of experience with sales and marketing funnel set up so will be happy to contribute if I can.
John Leonard

Feb 12

PayKickstart saved me $20,000 a year!

It blew my mind. I now use it for all of my online and offline businesses.
Gabriel

Feb 12

I have used PayKickstart for a long time and they have helped me achieve my goals. The language barrier has been broken and to achieve success they are transcending borders.

Thanks so much for helping us make more sales!
Samuel Atombo-Sackey

Feb 12

There's no way anyone would ever regret subscribing to Paykickstart.

Its amazing how honest you are how much you want to see your clients succeed! Paykickstart is indeed more about the success of their clients than anything else.
Martin Barnes

11 hours ago

"PayKickstart has four potentially underrated features…

but MUST-HAVES.

1. Support is amazing. Fast… this is extremely valuable when working inside the feature rich program and need help to keep moving.

2. I really like it that the Founders are coal face involved offering support from their point of view in the Facebook Group community support.

3. Continual improvement. Shows me the business has strength to keep developing.

4. Feature rich. It's not until deep inside the program that you realize the value of features. It's BY FAR the most feature rich shopping cart available."
Gareth Lamb

39 mins ago

REALLY Well done guys! ,

hats off to you all, I'm super happy

I'm moving all of my products to your platform and proud to start promoting this on my crowd…

Though I may be a little jealous someone has built the tool I always wanted to create before me. Nice work!

Garth – The Funnel Consultant
Travis Stephenson

Today at 02:30

We've reached 1.3 million dollars in sales!, watch my video here!
Denis Ethier

Today at 02:30

PayKickstart has a modern feel to it unlike any other payment systems!
Bogdan Valeanu

Today at 02:30

My conversion rate have been 3x bigger since joining PayKickstart!
Amy Moody

Today at 02:30

This is how I feel about PayKickstart!
DIAMOND ACCESS
PRODUCT LIST
$2,388

$1,497

$4,385

$1,997

$297

$1,297

$497
997
Option 2:

Test-Drive PAYKICKSTART GROWTH for 14-Days for $0.00
then just $199/mo (cancel at anytime)
0.00
Get Instant Access to PayKickstart Diamond + Exclusive Bonuses Now >>
Iron-Clad 100% 30-Day Money Back Guarantee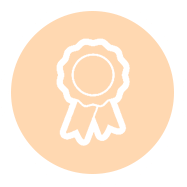 If for whatever reason during the FIRST 30 days of your purchase, you are not satisfied for any reason with PayKickstart, simply contact support@paykickstart.com and our support team will issue you an immediate and full refund.
Get PayKickstart Diamond TODAY!
Limited Time Charter Access Closing Soon...
DIAMOND ACCESS
PRODUCT LIST
$2,388

$1,497

$4,385

$1,997

$297

$1,297

$497
997
Option 2:

Test-Drive PAYKICKSTART GROWTH for 14-Days for $0.00
then just $199/mo (cancel at anytime)
0.00
This site is not a part of the FaceBook website or FaceBook INC. Additionally, this site is NOT endorsed by FaceBook in ANY WAY. FACEBOOK is a trademark of FaceBook INC.