Copy My Conversion Secrets And Catapult Your Optin And Sales Conversions By
More Than 400%

Across All Your Pages and Funnels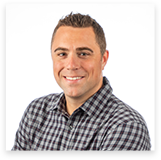 From The Desk Of: Mark Thompson
To: Anyone that needs a leg-up in the online marketing game
Hey my name's Mark Thompson and I've been a highly successful digital marketer and product creator for over a decade.
I've sold tens of thousands of SaaS (Software as a Service) products across a wide range of niches and I've generated millions in revenue in the process.
I've also worked for some of the biggest multi-million names and brands in the business, such as…
Matt Clark from Amazing.com who says,
"I highly recommend you use their products for your online business and work with this company as much as you can."
Jason Fladlien from Rapid Crush, Inc. who says…
"Only a handful of people really do serious stuff in this industry and he's one of them."
Anik Singal from Lurn, Inc. who says…
"Absolutely brilliant, there's not much more to say. I watch everything these guys do like a hawk and typically will "steal" ideas from them without them even knowing!"
And today I want to let you in on a dirty, dirty secret in this industry.
In fact, it's a secret that Anik Singal briefly let "out of the bag" above in his testimonial for me and my organization…
The Most Successful Online Marketers Are
Just "COPYING" and Tweaking What Works
It's true!
The fact of the matter is that the most successful marketers, product creators, and entrepreneurs I know simply keep their eyes peeled for what OTHER people are doing successfully…
…then they copy it and tweak it for their audiences.
If we see headlines, emails, landing pages, ads, funnels, videos, and more that are performing incredibly well for somebody ELSE – then we look at how we can make that process work for OUR products.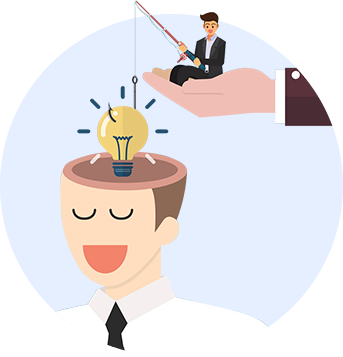 It's by doing what's working for somebody else and tweaking it for our products and services, that it actually turns into something unique.
The funny thing is – Anik Singal says he is copying from us, but we're also doing the same from HIM!
Now I'd like to give you the opportunity to take what's working for us and use it yourself.
After all, if Anik Singal is doing it – you're in good company.
Access The Same Conversion Secrets I Used
To Generate Millions Over the Past 10 years
The Conversion Secrets program comes in Five parts…
PART ONE

100 Battle-Tested Split Test Ideas:
Laser In On What Your Audience Responds To
One of the most famous marketers today will tell you first-hand how important split testing is…
"We are obsessed with split testing…and have spent 100s of 1000s of dollars testing every single element in our sales funnels." - Russell Brunson, CEO of ClickFunnels
Why is it so important?
Because it stops you from trying to "guess" what your audience responds to.
Your job isn't to "guess' in this industry…your job is to listen.
And the best way to listen to what your audience is telling you THEY want and what THEY respond best to, is to let their actions show you.
Split testing allows you to test subtle differences in your message, design, and funnel process and then let your audience decide which one they like better.
Based on the literal actions of your audience you can laser-focus on the best possible headlines, designs, and funnel processes for your product or service.
And once you've found that perfect process by listening to your audience, you can easily scale your operation up.
PART TWO

The Unconventional Trick I Found
On Accident That Boosts Conversions By 400%
The great thing about taking good ideas and then testing them against other ideas is that – occasionally – you stumble onto a winning formula completely by accident.
And that's what happened when I saw my conversions get boosted by an insane 400%.
Think about that for a second.
If you've got a campaign that's drawing in $100 a day…this can increase it to $500!
$1,000 increases to $5,000…
100 leads a day to 500 leads a day.
But I have to warn you… this method is a little "unconventional" and it may go against just about everything you've been told by all the "gurus" out there.
But don't let that stop you from using it – because once you give it a try I think you'll see the power of this amazing process.
PART THREE

Mind Control Swipe File:
Plug-And-Play Headlines And Email Subjects PROVEN
To Make Your Prospect STOP and PAY ATTENTION
Here's another dirty little secret for you – the most successful headlines and email subjects are recycled OVER AND OVER again…
Why?
Because they WORK.
In fact, many people new to online marketing are surprised to learn that folks like me will study old ads from the decades ago, WAY before the Internet was even a "thing"…
… and we'll "swipe" those headlines and ideas for use in our highly successful sales pages and email campaigns.
Instead of sitting there agonizing over how to write your headline in a way that's going to make people STOP and read your offer…
…or stressing yourself out on which subject line is going to penetrate the sea of spam your prospects are dealing with and actually get them to OPEN…
Now you can just use what works.
What you've got here with my Mind Control Swipe File is a grab-bag of plug-and-play headlines and subject lines PROVEN to work.
Just reach in that bag and pull out what works – tweak it a little for your product or service – and let 'er rip.
PART FOUR

The Highest-Converting Squeeze Page
Template We've EVER Used
This squeeze page is so powerful, so reliable, and so consistent it may be the ONLY template you ever need to use again.
This lead-generating template is PROVEN through years of split-testing to give you the strongest results possible.
It doesn't matter what product you're marketing, what niche you're operating in, or what market you're targeting, this SINGLE template could just outperform everything you've ever used in the past.
PART FIVE

The Conversion Accelerator
Video Training Series
In this simple, easy-to-understand video training I'm going to break down the "hacks" I use to accelerate my company's conversions.
These tricks were uncovered over years and years of trial and error, testing, split-testing, and testing again.
We spent the millions upon millions of dollars to find out what works FOR you. We lost the millions and millions of dollars to find out what doesn't work FOR you.

In fact, just one of these hacks -- that you'll learn about when you gain access to day - was responsible for boosting our sales $121,060! And that's just on one of our funnels. I will show you exactly what we did and how you can do it too.
Get Access To The Conversion Secrets Program

NOW

For The Price Of A Couple Pizzas
The Conversion Secrets program comes in Five parts…
What if I said you could get your hands on the Conversion Secrets Program for the price of a couple pizzas delivered to your door?
Seriously – that's all it takes to get your hands on….
100 Split Test Ideas
My 400% Conversion Boosting Trick
My Massive Mind-Control Swipe File
The #1 Highest Converting Squeeze Page Template
The Conversion Accelerator Video Training Series
You can copy and use these winning formulas TODAY and boost your sales by up to 400% or more. … all for about the same cost as getting a couple of cheese pizzas delivered to your door.
But I have to warn you…
This Ultra Low-Cost Offer To Access
All My Best Ideas Will End Soon
Here's what could literally happen at any moment…
You could hit "refresh" on your browser and this page could say "Sorry, But This Offers Has Expired." It happens all the time.
In fact – we get A LOT of complaints about it.
Every day, my team and I get an email from some disgruntled straggler who read a page JUST like this one, offering an outstanding low-cost offer that could transform their business.
… and that person decided they needed to "think it over" for a few days.
So they did!
They ordered a couple of cheese pizzas….thought it over…
And after finally deciding they wanted to take advantage of the offer, they came back to the page just to find…
"Sorry, This Offer Is No Longer Available."
Because for some reason, when they read "This offer could expire at any moment" they thought we were bluffing!
But we weren't.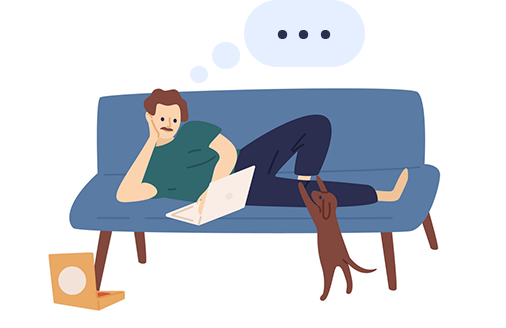 When I say this is a very limited time offer – I mean it.
So if you leave right now to "think it over", what you're really doing is rolling the dice.
You're gambling on the off-chance this offer will still be available a day from now or even an hour from now.
The safest thing for you to do right now is click the button below, review your order on the next page, take less than two measly minutes to fill in your payment info on that secure order page…and BOOM…
…get everything I've outlined here today sent straight to your inbox.
LIMITED TIME

FAST ACTION

BONUS

OFFER
(OPTIONAL Add-On at the Time of Checkout)
(Only $199 a month after the first 30 days – Cancel Anytime)
Trusted By Leading Brands
Over 1200+ businesses, across 65 countries of all shapes and sizes use PayKickstart to power their billing and affiliate management needs.
Hit The Ground Running With The Most Powerful Shopping Cart & Affiliate Management Solution in The World
After going through the Conversion Secrets training, you will be off running with higher lead and sales conversions. Though you will be able to do everything we teach manually, wouldn't it be awesome if you could AUTOMATE it?
This is where our PayKickstart platform will come into play and automate much of the sales and conversion strategies being taught.
And you will get FULL INSTANT ACCESS FREE for the first 30 days. You'll be able to take everything you learn in the Conversion Secrets and apply it IMMEDIATELY for fast profits.
Watch the Demo Video Below to See How PayKickstart Can Help You Make More Money Online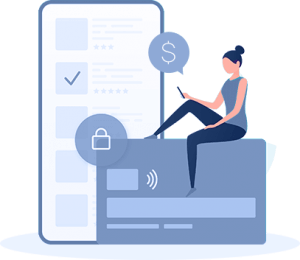 Start Accepting Payments with Ease
Deliver a world of payment options and seamless checkout experience, making it easy for your customers to pay you for your products and services.
Accept credit & debit cards, PayPal, ACH & SEPA bank wires, Apple Pay with the flick of a switch.
Process transactions in up to 32 different currencies.
Integrate with popular payment gateways like Stripe, Authorize.net and Braintree.
Select from a variety of different checkout options and experiences.
Manage Subscriptions & Recurring Payments
Track and manage subscriptions throughout the customer lifecycle. Eliminate the need to write and maintain custom billing code.
Choose from flexible pricing options including flat pricing, quantity-based, tiered pricing, volume pricing, payment plans and more.
Easily setup free and paid trials.
Handle billing changes (upgrades, downgrades, reactivations, cancellations)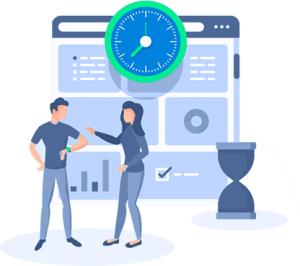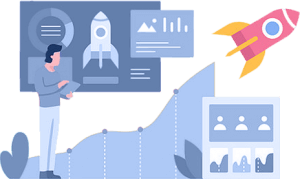 Maximize Revenue & Boost Conversions
Increase the average transaction and lifetime value of each new and existing customer with a suite of conversion-boosting tools.
Leverage checkout enhancements like 1-click upsells, order bumps, cart abandonment, auto-address complete, exit-intent popups, and more.
Add advanced analytics and retargeting pixels throughout the customer journey.
Retain More Customers & Recover Lost Revenue
Proactively prevent failed payment before they happen and reduce customer churn caused by failed or delinquent payments.
Send out card expiring, end-of-trial reminders and renewal notices.
Communicate with past due customers about updating their payment method.
Manage the dunning and cancellation process.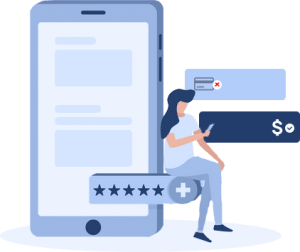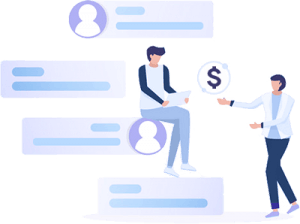 Track, Manage & Pay Affiliate Partners
Recruit and manage an army of affiliate partners to promote your products and earn referral commissions.
Offer instant or delayed commissions.
Simple, efficient and automated commission payouts.
Provide built-in marketing and promotional materials.
Promote your products in our Marketplace of 40,000+ affiliates strong.
Monitor Real-time Reports & Analytics
Beautiful, easy to understand reports and metrics to monitor the health of your online business.
No more spreadsheets - automate your subscription revenue and customer reporting.
Use revenue and customer data to improve and grow your business.
Choose from a variety of reporting, including sales, subscription, funnel, affiliate, and traffic reports to dive into the details of your business.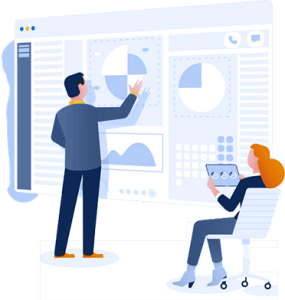 So go ahead and click the button below right now and access
The Conversion Secrets Program for only $197 $27.
Coupon code "SECRET" auto-applied at checkout.
30-Day Money Back Guarantee
We want to make this a no-brainer of a decision and remove all of the risk…If you are not completely satisfied with your purchase within 30 days of buying The Conversion Secrets Program, we will refund 100% of your money, no questions asked. Just email us at support@paykickstart.com and every penny will be gladly refunded to you within the first 30 days. Nothing could be more fair than that.
P.S. I'm going to make this a no-brainer for you. I'm going to offer you a 30-day no-questions-asked money-back guarantee. That means you have 30 days to go through this program RISK-FREE!
P.P.S. I have to warn you one more time -- if you leave this page you could MISS OUT on this completely risk-free opportunity to boost your conversions by up to 400% (or more) by COPYING my most successful secrets.
The only way to make 100% certain you benefit from this is to take action NOW. Do not hesitate -- hesitation means missing out on opportunities (like this) that could immediately impact your business.
So go ahead and click the button below right now and access the Conversion Secrets Program for only $197 $27.
Coupon code "SECRET" auto-applied at checkout.
Copyright © 2021 Conversion Secrets. All rights reserved.